"I think if I took therapy, the doctor would quit. He'd just pick up the couch and walk out of the room." –Don Rickles
If you've read our blog posts before, we think it's fun to start with a little humor, and there's no better person to quote than Don Rickles. He was as funny as funny can be, and he lived his whole life trying to bring joy through laughter. He completely succeeded in his profession. We at the Camellia Inn are trying to live by his hard work and dedication to a craft. Our craft at the Camellia Inn, is to bring you as much joy as possible when you stay with us. We are always trying to upgrade what we do and what we can offer you so you, your family, or your relationship can feel like you are getting everything you possibly can when you stay with us. With this in mind, we want to show you what you can expect when you stay with us at the Camellia Inn.
First, a little about our History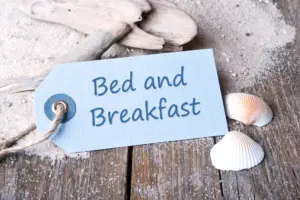 Our Camellia Inn which is located in the heart of downtown Healdsburg has been a staple for many years. Family owned and run, you'll be able to rest knowing that we have dedicated our Bed and Breakfast to suit all your needs. From our locally sourced breakfast, to our nine rooms that are beautifully appointed to make your stay comfortable and welcoming, and to our location which is a short walk to anything and everything you want to make your trips memorable. No matter the experience you wish to have, we have you covered in every aspect.
Our Spa Experience
The Camellia Inn Bed and Breakfast has perfected the Spa experience. Over the years, we have secured the very best therapists that will offer you treatments that are unique to you and you alone. We have a great selection of packages and massages for you to take part in. You can head over to this link to learn about what we have to offer. We promise, there's something for everyone. https://camelliainn.com/specials-packages/
The Gardens at the Camellia Inn
Our Gardens at the Camellia Inn have been flourishing since the Lewand family took over in 1981. They were what one of the biggest proponents to why the Lewands decided to call it the Camellia Inn. More than 80 plants bloom throughout the winter on the inn's landscaped grounds. We highly recommend that you take a self-guided tour of our property. Here you'll be able to experience our history through beauty. You can begin this tour at the Fish Pond patio, which faces the tree-lined North Street. The Evergreen Dogwood is on your left which has the distinguishable yellow/green flowers in summer, which develop pink overtones as they mature. With its strawberry-like pods, the tree was planted to screen the side of the house. It is a very rare variety. Lucy Lewand's sister Chris grew it from seed.
You'll then notice an old Tulip Tree that has bloomed beautifully bringing calm joy to everyone that experiences it. You can cross over the brick patio to the right, where there are the oldest Camellias at the Camellia Inn that were planted by the doctor and his wife. The Lewands have added more than 40 additional varieties of camellias since starting the Inn. The Japanese Maple was added in 1988 as shade for the camellias. This is just a short portrait of the beautiful nature that you can find solace in when you visit us at the Camellia Inn. Please click the following link to read in more detail, everything our garden at the Camellia Inn provides. https://camelliainn.com/self-guided-garden-tour/
Events at and around the Camellia Inn
It doesn't matter the time of year our Healdsburg Camellia Inn is surrounded by so many events for you and or your party to experience. Whether it be a wine tasting tour, or a concert in the downtown square, or trip to one of our neighboring towns, you are sure to participate in a memorable experience. Head over to our website to learn about the events coming up that we are promoting and hoping you decide to attend.
This is the time to stay with us at the Camellia Inn
One thing we can promise you for a certainty is that when you stay with us at the Camellia Inn, you will be treated like you are a part of our family. Whatever room you decide you want to stay in, is a room you can feel safe and relaxed in. We have tried to create an oasis while also feeling like you are sleeping in the comfort of your own bed. But at the same time, making you wish this was your home. There is so much more we'd like to tell you about, but this blog post is at its end. Please, don't hesitate to contact us so we can answer any questions you may have. We are ready to book your stay and point you in the direction of so much fun and excitement. Cheers!