"It's very important to take care of yourself. Everyone's lives are so busy. Take at least an hour a day to recharge and do whatever makes you better. For grown-ups, whether it's a spa, sitting in a park with a book, or coffee, take time for yourself. –Ana Ivanovic
Ana Is a Serbian Athlete that must take care of her mind, body and soul in order to be the very best at what she does. When she speaks of taking care of yourself, for even just an hour, it's a bit of advice that we should all consider. Like Ana said, one way you can take care of yourself is to book a Spa treatment. Ana mentioned coffee, a book, or sitting in the park as all options to recharge your batteries. Our Camellia Inn located in downtown Healdsburg is surrounded by wonderful coffee shops, parks, great places to eat and so much more. Our Spa, though, is a huge attraction, and the reason to keep reading this blog post.
Special and Packages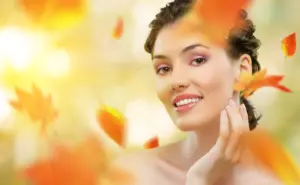 Let's jump right into this thing, shall we? Through the years, we at the Camellia Inn have dedicated ourselves to creating a set of Spa specials and packages that we believe any future client will enjoy. Here are a few that we'd like to highlight:
Golf Anyone?
The first special we think is unique and enjoyable is called "A Special for Golfers." This is a combined Spa and Golf package. You will stay at our Camellia Inn, receive a 60-minute private golf lesson for two people from a local golf pro. You'll follow that less with a round of golf at Tayman Park Golf Course, which is just a short car ride from the Inn. Proceeding your wonderful golf day, you'll be treated to a couples' massage with a licensed massage therapist in our new spa room. Honestly, it's a huge draw for friends, family, or couples.
Wine, Spa, Food oh my!!!
The next Spa package to look into is called the "Camellia Inn-Dulge." Kick back, relax and savor in a plethora of Sonoma County Wine Sensations. This is our most popular Spa package and here's why. You'll start with a brilliant massage, private winery tour which will be driven by a private chauffeur. Don't take these words for it, head over to our website to read about the whole Spa package experience.
Do you like Chocolate and do you like Wednesdays?
If you've answered yes to one or both of these, then pairing them together will make your day! So, that's what we did. This Spa package is a tasty and savory escape to the Wine Country. You'll feel like Charlie in the Chocolate factory because you'll enjoy an incredible chocolate experience. The Chocolate Covered Wednesday package includes your mid-week lodging at the Camellia Inn and a breakfast repast of chocolate cherry clafouti or chocolate croissants. Indulge in assorted afternoon and evening treats such as freshly baked brownies and chocolate port in the parlor. This can be paired with a Spa treatment at any time.
No time, well we got you!
If you only have one night, and need to get away, then our "Quick Break Away" Spa Package is ideal for you. This package includes a Camellia Inn Spa Massage, one nights' stay at the Inn, a wine tasting for two, and so much more. We suggest you head over to our website to learn more.
In love, we love that.
Our Camellia Inn bed and breakfast is all about new or existing relationships. This package we provide is perfect for anyone in a relationship that wants to be treated exceptionally. Our "Wine Country Date" package wants you to bring your partner over to enjoy two nights' stay, a 60 minute Spa treatment, a boutique wine tasting for two, a complimentary bottle of wine, and a 100 dollars gift card at a local Healdsburg restaurant. This package offers so much more, click the following link to learn more. https://camelliainn.com/specials/wine-country-date/
The Camellia Inn Spa experience
Honestly, our words can only do so much. Booking a Spa package or treatment is the only way to completely understand what you have to look forward to. We've taken great strides in perfecting our Spa treatments and the location we give them. We suggest contacting us as soon as possible. Our therapists and rooms book up quickly, especially this time of year. We look forward to hearing from you soon. Cheers!