The Area
The Surrounding Healdsburg, California Area
Healdsburg, California is a small tourist oriented town in northern Sonoma County. Due to its most important wine producing regions (Russian River, Dry Creek, & Alexander Valley AVAs), Healdsburg, California has been awarded continuously as one of the top 10 small towns in America. The town is is centered on a 19th-century plaza that provides an important focal point for tourists and locals. There is so much for you to do and see when you are lodging in Healdsburg, Ca. Contact us to put that special weekend together for you.
Sonoma Wine Country Getaways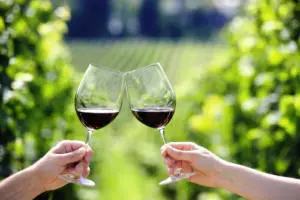 Our long established ties to the area allow the innkeeping staff to arrange private by-appointment-only wine tasting and special experiences. Local taverns and wine tasting rooms are close to the historic Healdsburg town plaza where Zagat-rated restaurants, antique stores, art galleries and chic shops provide the best of Wine Country and in every season.  Surrounding the bed and breakfast inn are three renowned wine growing regions, the Dry Creek Valley, Alexander Valley and Russian River Valley and dozens of wine tasting rooms for the areas premier wineries. Napa Valley, Sonoma Valley, the Russian River, the Pacific Ocean, Armstrong Redwoods and Mendocino are close enough for a day trip. We're here to help you plan a wonderful wine getaway.
The Camellia Inn Bed and Breakfast located in the heart of downtown Healdsburg is the place you want to call home when you are deciding on where to hang your hats during your next vacations, Spa Days or getaways. Our Healdsburg, California B&B is family run by the Wilsons, their staff has been with them almost as long as the Bed and Breakfast has been under their ownership. Needless to say, when you decide on the Camellia Inn, you will be choosing a place that takes pride in making your stay in Healdsburg, comfortable and charming.
During these past 30 plus years, the Wilson's have developed and continues to develop deep and cherished relationships with our community and its surrounding area. These relationships give our B&B a unique edge when we are planning your stay with us. These connections help us in providing the very best experience for when you are lodging in Healdsburg. From helping get reservations at Michelin start restaurants, wine tasting rooms, or recommendations for chic shops, antique stores, and art galleries, we can provide the best of Wine Country. Also, with every season that is on the horizon, an abundance of special events and free concerts present themselves. Our Camelia Inn B&B in Healdsburg, Ca has innkeepers that will be up to date on everything going on, so you won't feel like you've missed out on anything.
We are proud to be just a skip away from so much beauty that our downtown Healdsburg Plaza has to offer. There is also an abundance of beautiful features that you will experience when you stay at our Healdsburg B&B. When the Wilson's took over ownership of the Inn, they were lucky to have a landscape that was filled richly with over 80 different forms of Camellias. The camellia flower speaks to the heart and expresses positive feelings. Desire or Passion, Refinement, Perfection & Excellence and Faithfulness & Longevity are all the most common meanings for the Camellia. These meanings are the reason why the Wilson's were so drawn to this historic property.
Healdsburg, Ca, a town to Explore
"Whether you live in a city or a small town, and whether you drive a car, take the bus or ride a train, at some point in the day, everyone is a pedestrian." — Anthony Foxx terrific
There's no greater truth than coming to Healdsburg and wanting to become a pedestrian almost immediately. There are so many things to experience while on foot in downtown Healdsburg. If you want to do some shopping, stop into some wine or beer bars, or enjoy some gallery time, staying with us at the Camellia Inn b&b in Healdsburg is where your adventure will begin. We are walking distance to so much, or you can park your car in the center of town and mosey around and experience some of these exceptional Healdsburg destinations.
Shopping in downtown Healdsburg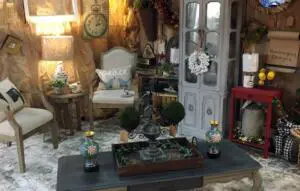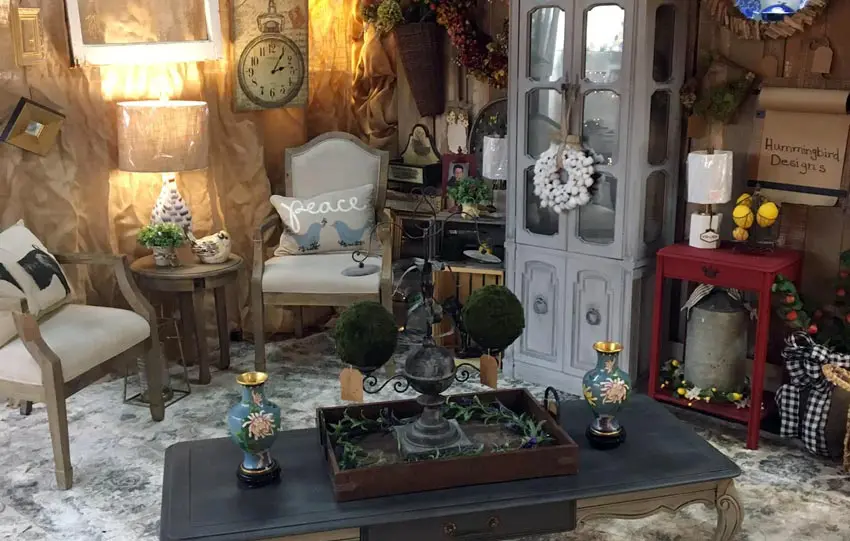 Our Healdsburg lodgings are exceptional for what we offer our guests, but our surrounding area is bountiful in what it offers. If you are looking to do a little shopping while you stay with us than maybe these places are perfect for you.
Art in Downtown Healdsburg: Another reason why our Healdsburg b&b is so lucky to be where we are is due to the magnificent beauty we have for any tourist or local to experience. Whether it's just on a walk around the Plaza, or if you choose to visit a gallery, there is so much to see and appreciate. Here are a couple galleries we believe you'd enjoy spending some time in while you stay at the Camellia Inn Bed and Breakfast.
Christopher Hill Gallery: The Christopher Hill Gallery is exactly where it should be and that's in the heart old downtown Healdsburg. The Christopher Hill Gallery is an exceptional spot, where you'll be able to uncover for yourself a beautiful collection of treasures. The way the collections are presented to you and how it's so significant and nestled within the area makes it such a beautiful choice to experience. We at the Camellia Inn b&b know firsthand just how unique their artwork is. We appreciate them, and we know that you will as well.
Erickson Fine Art Gallery: A San Francisco transplant, this art gallery has become fully immersed in the community of Healdsburg. They try and emphasize the art from Northern California Artists. They are in a Palladio style building in downtown Healdsburg. Their gallery has three stories of light filled rooms, showcasing the gallery's broad palette of talent from landscapes and figurative, to abstract.
Wine and Beer in downtown Healdsburg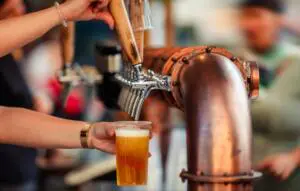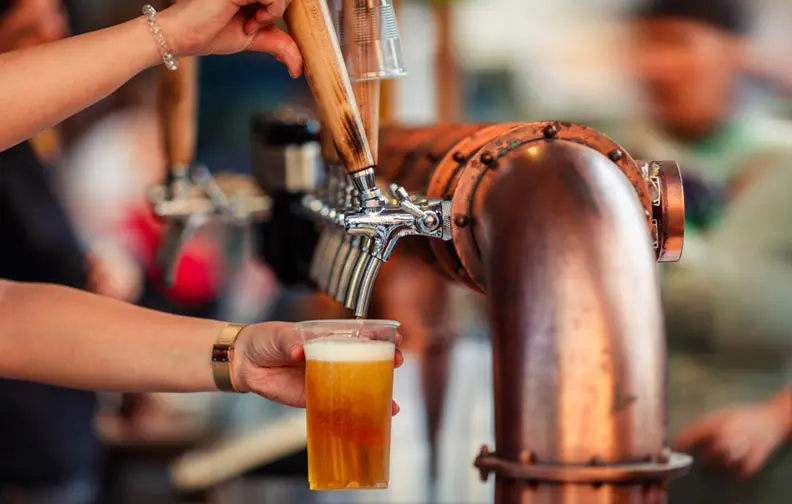 I think you will all agree with us at the Camellia Inn bed and breakfast on this, with any vacation, the need for quality wine and beer is a must. We love our location the most for this reason because, you don't need to drive anywhere if you choose to drink. The front door of our Healdsburg b&b is walking distance to so much. You can walk around, take part in the wonderful flavors of the area and walk home to your nice and comfortable bed. Here is a nice list of some wine and beer bars that we think you'll love.
Coyote Sonoma Tap room & Wine Bar: Just blocks from our Inn the Coyote Sonoma is the newest up and coming tap room and wine bar in Healdsburg. What Coyote does best is it's food and wine pairings during the day at the wine bar and its evening entertainment with live shows happening each Friday and Saturday where you can dance the night away!
Baci Cafe & Wine Bar: Baci is only a five-minute walk from your Camellia Inn Bed and Breakfast lodging. When you check out this place, you'll have to be in the mood for an up-tempo and busy atmosphere. This is a high flying social buzzing restaurant that has excellent service and even better food. Start off with the Carpaccio and the Burrata appetizers, follow that with the short ribs, the excellent Bolognese sauce or the exceptional Petrale Sole. If you don't already have a sense about Wines and what they should be paired with, don't hesitate to ask your servers. They are some of the best around and most knowledgeable on the wine pairing topic. They are glad and ready to help you get the very best out of your dining experience.
Willie's Seafood & Wine Bar: Located in downtown Healdsburg, the East Coast and South America meet Wine Country at Willi's Sea­food & Raw Bar. The inviting vibrant decor and an exten­sive list of small plates combined with the eclectic seasonal cocktail menu and wide-ranging wine list.
Russian River Brewing Company: Located at 725 4th street in Santa Rosa, California, Russian River Brewing Company is a must visit while lodging anywhere in Sonoma County. Their beer list is second to none in the area. From the Blind Pig to their most popular Pliny IPA, the beers are amazing. But a lot of people don't recognize Russian River Brewing Company for some of the most delicious appetizers, salads and mouth-watering Pizzas.
Our Favorite Healdsburg Wineries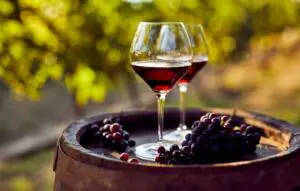 Wilson Artisan Wineries:  We are a part of Wilson Artisan Wines, owning 11 wineries in the region. With your stay receive complimentary tastings at all of our wineries. 
Wilson Winery: Our flagship winery out in Dry Creek Valley is known for it's stunning Zin's and views of the valley. Diane Wilson our founder, makes award winning wines each year for us to enjoy! Come and sit on the expansive deck overlooking the Dry Creek Valley while sipping on bold reds and experiencing gracious hospitality from our friendly staff.
Rockpile Vineyards: One of the most excellent things about the Camellia Inn bed and breakfast in Healdsburg is, we are in walking distance to almost anything you want to do. Two minutes from the Camellia Inn's front door is Rockpile Vineyards, a perfect place to start your Wilson Artisan Winery journey. With award winning wines from all of the Wilson Family Winemakers Rockpile can introduce you to our amazing brand.
Soda Rock Winery: Soda Rock Winery is a perfect destination when you are staying at our b&b in Healdsburg, Ca. Soda Rock is just like us at The Camellia Inn in terms of wanting to provide you with that home-like atmosphere. With 2 locations, one out in Alexander Valley and one right in downtown you can choose to walk or take a drive through the vines to visit this lovely winery.  If you are a lover of great wine, Soda Rock won't let you down here.  All-together, our little b&b in Healdsburg is happy to say that Soda Rock Winery is one of the best wineries Healdsburg has to offer.
Matrix Winery: If you are looking to enjoy an excellent Pinot, then heading over to Matrix Winery is what our Camellia Inn bed and breakfast thinks is a great idea. They have wonderful views of the beautiful Russian River Valley. Their tasting room has a friendly staff and is versed with immense wine knowledge. The overall experience waiting for you at Matrix Winery is second to none in our humble opinion. You will be tasting some of the best wines around at one of Healdsburg, California's finest wineries.
Spa Experiences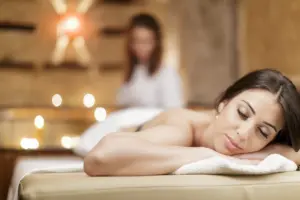 The idea of getting away from the stress of life and letting your struggles fade away is exactly what we want for you at the Camellia Inn Bed and Breakfast with our offsite Spa. Our Spa at the Grape Leaf Inn, our sister bed and breakfast just a few blocks away, is all about you and giving you the very best experience possible. Come and soak in our jetted pool before receiving a relaxing spa treatment by one of our excellent therapists.
Begin the Journey
We're here to help you plan a wonderful vacation to the area. Check Availability online, call us (707) 395-0800  ,  email info@camellia.com, or come by to talk to us in person. We are located at 211 North St, Healdsburg, CA 95448. Our excellent staff is waiting your correspondence so we can start planning that weekend to remember.