"A positive attitude causes a chain reaction of positive thoughts, events and outcomes. It is a catalyst and it sparks extraordinary results." — Wade Boggs
If you know anything about the game of baseball and their ambassadors, then you understand how true this quote from the Hall of fame third baseman is. Wade Boggs played every game during his long career with this belief and understood that every day he played was a gift. He traveled the world during his career and appreciated every moment and every destination. With this appreciation in mind, we want to provide you with a list of upcoming Healdsburg events that you can experience in order to achieve extraordinary memories.
Earth Day – Four Elements Festival on Plaza Street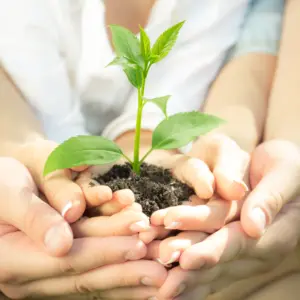 The first of many Healdsburg events for you to take part in is on Saturday April 20th. You can celebrate Earth day with us at the Healdsburg Plaza. There will be Art activities for kids, music for everyone to appreciate and so much more. Head over to the following website to learn about everything this exceptional Healdsburg Event has to offer you. https://healdsburgcenterforthearts.org/artists-on-climate-change/
The Human Element" Screening
There are plenty of Healdsburg Events for you to experience, but this screening should be on your list during your trips to Healdsburg. This is a community screening partnership between the Alexander Valley Film Society and Healdsburg Center for the Arts as part of their "Artists on Climate Change" exhibit. During his four-decade career as a photographer and explorer, James Balog has focused his lens on the complex relationship between humans and nature. Human activity has now surpassed all other forces shaping our world. Balog's work has challenged us to contemplate our place in, and responsibility to, the natural world. Balog investigates how altering the elements is in turn affecting everyday Americans right now. The Human Element features subjects who are often overlooked victims of climate change. Balog visits Tangier Island, a fishing community facing the imminent reality of sea level rise threatening their future. Yadira Sanchez and her three children in Denver, Colorado, all of whom suffer from asthma, and attend a special school for children struggling with air. Balog embeds with a Cal Fire strike team on the frontlines of the most expensive wildfire in California history. And he ventures deep into Kentucky coal country, meeting unemployed miners finding hope from a new source. Balog argues that humans are part of the whole system of nature and not apart from it. Knowing this, he finds great hope that the fifth element, the human element, can bring the whole system back into balance. If you want to be a part of this educational and important screening, then head over to the Raven's website to find out how to buy tickets. https://ci.ovationtix.com/34924/production/1003616?performanceId=10360769
Healdsburg Flavors
On April 24th you can be a part of one of the best Healdsburg events being offered this spring. Healdsburg Flavors is back with more delicious local food and small-lot wines for you to taste. Come meet the makers and purveyors of these delicious sips and bites and support the local students' education at the same time. Offered to everyone is a fantastic line-up of long-time favorites and rising stars on the Healdsburg food and wine scene. Two Thirty-Five Luxury Suites is partnering with the Healdsburg Education Foundation and Corazón Healdsburg to raise money for Kinder2College, a program that helps kindergarteners in local public schools to help start saving for college. These tickets are 50 dollars while 100 percent of the proceeds will fund college savings accounts for local students. This Healdsburg event will provide direct donations. Those donations will be matched, dollar for dollar, up to $2,500. Honestly, being a part of this Healdsburg event will go a long way. Click the following link to buy tickets. https://www.eventbrite.com/e/healdsburg-flavors-2019-tickets-58008970392
Spring Vineyard Hike at Jordan Winery
Whomever likes to hike or likes wine will love this Healdsburg Events. On Friday April 26th, you can plan your stay with us at the Camellia Inn and be a part of the Spring Vineyard Hike at Jordan Winery. This guided journey begins with a continental breakfast at the Winery Chateau before starting the four-mile hike, which begins and ends at the winery and traverses hills and valleys with an elevation change of about 300 feet. This moderate hike will pass through woods, meadows and sustainably farmed vineyards before a break at Jordan Vista Point, the highest hilltop of this peaceful 1,200-acre ranch. There, you'll enjoy Jordan Estate Extra Virgin Olive Oil tasting and refreshments before descending into the olive orchards and making your way around the lake and cattle pasture to reach the chef's garden and apiary. The experience culminates on the winery terrace for a charcuterie picnic and wine tasting of Jordan Chardonnay and Jordan Cabernet Sauvignon. Discover an adventurous way to experience wine country. Honestly, you can't go wrong when planning your trip around this Healdsburg event. Click the following link to find out all the details. https://www.jordanwinery.com/events/spring-vineyard-hike
There's a Healdsburg event for everyone
We can't lie, when you stay with us at the Camellia Inn, there are so many Healdsburg events to experience. The list of Healdsburg events we just provided are just a few to plan your trips around. There are so many more events coming up. Please contact us to find out more.