"Poorly planned and stressful vacations eliminate the positive benefit of time away. The less the stress, the more likely you will experience a positive benefit from the time off. A positive, well-managed vacation can make you happier and less stressed, and you can return with more energy at work and with more meaning in your life." — Shawn Achor
We believe this quote will inspire anyone to set up a proper vacation. With the Holidays already upon us, your Holiday getaways are beginning to become a reality. If you're looking for a great place to take your trip to, then we suggest our Camellia Inn B and B in Healdsburg. Our B and B in Healdsburg has a lot to offer you and/or your family. From wonderful rooms, to a terrific breakfast, to an exceptional spa experience and so much more. While you enjoy these excellent amenities, you also can be a part of some events we have planned at our B and B in Healdsburg or some that surround us. Here are a few of those events for you and/or your families to be a part of.
Open the Door For Three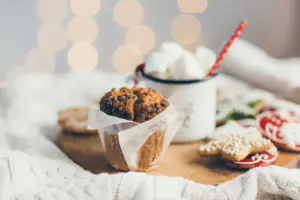 On November 14th, 2018 our B and B in Healdsburg is pleased to announce that Open The Door For Three is here for the second time this year! We completely sold out the last time OTD43 played in Healdsburg back in February, so make sure to reserve your seats soon!! Open the Door for Three consists of fiddle player Liz Knowles, uilleann piper Kieran O'Hare, and Dublin-born singer and bouzouki player Pat Broaders. Their music is a rare combination of unearthed tunes from centuries-old collections, newly composed melodies, fresh arrangements of songs old and new, homages to the musicians and bands they grew up listening to, and the unmatched energy of a trio of good friends playing great Irish music together. Call or email us at the Camellia Inn B and B in Healdsburg for more info or to reserve your seats: (707)433-8182, info@camelliainn.com
Healdsburg Guitar Weekend with Tony McManus
You don't want to miss the 2nd Healdsburg Guitar Weekend we are promoting at our B and B in Healdsburg. On December, 7th, 8th and 9th join internationally celebrated celtic mucisian, Tony McManus and special guest, Teja Gerken of Peghead Nation for a wonderful 3 day getaway. This weekend event includes:
– Accommodations for three nights at the Camellia Inn B and B in Healdsburg
– A full breakfast each morning
– Lunch on Saturday & Sunday
– Light supper on Friday & Saturday evenings
– Concert on Saturday night
– Personal instruction by Tony McManus & Teja Gerken
-Other details TBA
We will be updating the details soon, or you can contact our B and B In Healdsburg now for any other information, ticket pricing and event packages.
Healdsburg Turkey Trot
The Camellia Inn B and B in Healdsburg is happy to promote the Healdsburg Turkey Trot that'll take place at 8 am until 11 am PST on Thanksgiving morning, November 22, 2018. Once again, we'll gather on Thanksgiving Day morning for a 5K run around the streets of Healdsburg. Throw on your Turkey suit and running shoes and get going. This course is all on the road and friendly to walkers and runners alike. Strollers too! Kids 5 years old and younger can run walk or ride (in a stroller, for example, or on a parent) for free! At the finish, we'll be serving. As part of your registration and all sponsorship dollars go to support LIVE LIKE DREW, also known as the Drew Esquivel Scholarship, which supports student/athletes from the Healdsburg area in their dream to attend college. Click the following link for complete details: http://scenaperformance.com/healdsburg-turkey-trot-2018-registration/
Downtown Holiday Party 2018
Our B and B in Healdsburg all suggests you vacation in Healdsburg during Thanksqgiving so you can take part in the Downtown Holiday Party. This event takes place on Friday November 23, 2018 from 4:00 PM to 8:00 PM PST. Kick off your holiday season with Healdsburg's charming and fun-filled Downtown Holiday Party. Bring your gift list, friends, family and appetite to this not to be missed town celebration.  You'll be able to bring your camera for pictures with Santa from 5-7 pm, enjoy musicians and carolers, enjoy a performance by the Wonder Wags, see trick dogs, ride in Horse-drawn carriages (weather permitting) and shop for unique and beautiful holiday gifts.
Stay at the Camellia Inn B and B in Healdsburg this Holiday Season
There is so much going on during the Holiday season and so much to do. We hope this list of events happening now and in the coming weeks is enticing enough for you to book a stay with us at our B and B in Healdsburg. We'd love for you to contact us with all questions you have. We are also happy to help you plan your getaway if you need some help. Our staff is ready and willing to point you in the direction for a wonderful and fun Holiday vacation.