"Julia taught me what it takes to find your way in the world. It's not what I thought it was. I thought it was all about…I don't know, confidence or will or luck. Those are all some good things to have, no question. But there's something else, something that these things grow out of. It's joy." — Julie Powell
Have any of you watched the movie Julie and Julia? If you haven't watched this classic from Nora Ephron, we highly suggest you watch it. If you have seen it than you can understand how rewarding cooking is, but you also understand how stressful it can be. Now, take that stress of cooking and add it to the Holiday season. Oh, my goodness, it feels like you just want to click your heals together like Dorothy from the Wizard of Oz and say, 'There's no place like home. There's no place like home."  We don't want to stress you out any more than you have too when you think about the Holiday season. But, Thanksgiving is only a few weeks away and there's a lot of cooking, traveling and preparations to be done. With that said, we suggest, coming to our Spa at the Camellia Inn before you begin your preparations. We have many spa options to help get you through this Holiday whirlwind.
Spa Treatments at The Camellia Inn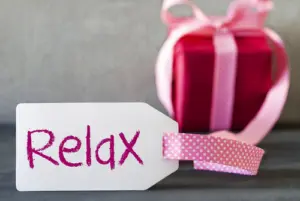 There are so many amazing reasons to love having a spa getaway. If you can make it happen during the crazy times of the Holiday season, then we believe, it makes it that much more rewarding. A Thanksgiving Spa Getaway is now the opportunity that awaits you. Here is a list and explanation of some of our Spa Treatments and Packages to entice you.
Camellia Signature
We can't offer a massage at our Healdsburg Spa without a signature treatment. Our Camellia Signature massage is a relaxing Swedish Massage. This signature massage is done by rubbing the muscles with long gliding strokes in the direction so that blood can return to the heart. But Swedish massage therapy goes beyond relaxation. Swedish massage is exceptionally beneficial for increasing the level of oxygen in the blood, decreasing muscle toxins, improving circulation and flexibility while easing tension.
Deep Tissue
One more spa treatment we have is a Deep Tissue massage. Deep tissue massage works layer by layer through connective tissue and muscles down to the deepest accessible layers to change posture and create freedom of movement by releasing fascial adhesions and chronic muscle contracture. Deep tissue massage therapists use their fingers, thumbs, fists, forearms and elbows to stretch each muscle and fascia layer. It sounds amazing just writing about this spa experience.
Master's Massage
Another fantastic treatment we offer at our Spa is a Master's massage. With this treatment, you'll consult with one of our senior therapists who is trained in many modalities. Our therapist will cater a treatment specifically catered to your body's needs utilizing many techniques for your ultimate stress relief and relaxation.
Reiki
Our Spa Reiki treatment is a no-touch, visualization technique that opens the flow of energy throughout your body, which will help you become in tune with your physical, emotional and spiritual levels.
The Camellia Inn-Dulge
The name says it all, Inn-Dulge. The first thing you get, is the option of whichever accommodations you want. Pick the room of your choice, they are all fantastic, it's an absolute 'Win-Win.' Head over to the specials section on our website to learn more about this wonderful package.
Wine Country Date
The next spa special package we offer you is called the Wine Country Date Package. Again, you get to choose the room accommodations that you feel the most comfortable with. The rest of this package is great because it really defines the title of the package. It's about you and your date. We will lead you in the direction to the most intimate of rooms, and we'll recommend an extremely intimate restaurant. Click this link to learn more.
Work out Wellness
The Camellia Inn has another spa package to think about.  We love this one because it's not just for a girl's weekend, or a romantic couple's getaway, this package is for friends, family, or can be a romantic getaway. This spa package offers two bicycles that you could use to check out Healdsburg and its wine scene. It includes breakfast, a massage, bath salts and so much more.You can click this link for all information.
Quick Break-Away
For those 1-night wonders, this is the package for you. This Spa package offers you a great experience. This is ideal for one person, but you can make it a two-person experience if you want to. We want you to get away from it all for a little retreat full of treats. For all the info, click here.
Thanksgiving is the time to relax at the Camellia Inn
We all need an escape from the craziness that the Holiday season brings. Planning a spa getaway is a perfect way to help you make it through. We at the Camellia Inn would like to help. So please contact us at any time, so we can help book whatever spa treatment you desire that'll aid you during these hectic Holiday times.