"For me, I think my traveling is usually a lot of photographic memories, and I take a lot of photos." — Milo Ventimiglia
The "This is Us" television star seems to be just like the rest of us when it comes to traveling. Lots of memories through pictures so that we never forget those beautiful and exceptional places and unique things. We just rolled out of a heavy two-day storm here in Northern California which means the beautiful weather is just starting to peak its head from those dark clouds to be a mainstay for the summer months. It's also Memorial Day weekend ladies and gentlemen, so a weekend Healdsburg Ca Lodging stay with us at the Camellia Inn puts you right in the heart of the Memorial Day Festivities. Here's what our town has in store for you during your Healdsburg, Ca lodging stay this weekend.
8th Annual Memorial Day Weekend Art & Music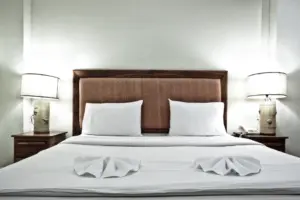 If you are a lover of Art, Music and Wine then the 8th Annual Memorial Day Weekend Art & Music happening at Thumbprint cellars can start your Healdsburg Ca Lodging weekend plans. This three-day event is sure to give your senses a joyful and beautiful lift. Head over to the thumbprint cellars website to find out all the information for this wonderful Memoria Day event. https://thumbprintcellars.com/
Sip & Eat – Keith's BBQ Beast
Come on now, who doesn't like BBQ? Right? Well, the Sip & Eat – Keith's BBQ Beast event is happening tomorrow, Saturday May 24th from 11am to 4pm over at Papapietro Perry Winery on Dry Creek road which won't be to far from our Healdsburg Ca lodging location. Keith's BBQ Beast will give you great BBQ options such as Tri Tip, Pulled Pork and Chicken. Some side dishes are mac n cheese, beans, coleslaw and Caesar salad. You can only drink inside, so why don't you share a bottle of wine, and enjoy the fabulous view from Papapietro Winery's patio. Wine will be available by the glass or bottle. We suggest you head over to their website immediately to make a reservation. https://papapietro-perry.com/events. Or email Connie using this email. connie@papapietro-perry.com. Be sure to check out their entire 2019 Sip & Eat schedule over at their website.
SIMI – Wood Fired Pizzas
If you love wood fire pizza, then heading over to Simi Winery today and tomorrow is the way to go. Our Camellia B&B Healdsburg, Ca Lodging family loves little events like this because it brings us together with the out of towners, or some locals we haven't seen in a while. Enjoy some delicious pizza and tasty wine while kicking back and enjoying your Friday or Saturday's. These weekend events start at noon and last until 3. So, plan your days accordingly so you don't miss out. Head over to the SIMI website to learn more. www.simiwinery.com
Brad Wilson live at Coyote Sonoma
We know that this weekend is all about Bottlerock, the music Festival over in Napa. Many people from all over the world will be flocking to check it out. They'll spend an exceptional amount of money and experience a great time. With that said, you may have the town Of Healdsburg to meander around while you stay at our Healdsburg Ca Lodging location. If you are staying with us, then Brad Wilson at Coyote Sonoma is a perfect option for you to enjoy without paying hundreds and hundreds of dollars over in Napa. Brad has become known as a smokin' hot Blues player who can rock the house all night long with the best of them. His songwriting has a hard-charging Americana/Blues/Roots style. His guitar playing is contemporary blues and he can rip on lead. Brad's live show is presented with spirit and class. Get your tickets at: https://bradwilsonliveatcoyotesonoma.eventbrite.com. Don't miss out on an exceptional time.
The Camellia Inn and Memorial Day Weekend
We know this blog post might be cutting it a little close to the Holiday weekend. But we thought it was still important to share the exceptional events with you because they can still be experienced even if we at our Healdsburg Ca lodging are booked. Park your car, walk around, buy a ticket and be a part of the 2019 Memorial Day experience wherever that might be. We'd love for you to contact us now if you have a last-minute free weekend. We might have cancellations, or we will gladly point you in the direction of another Healdsburg, Ca Lodging destination so that you don't miss out on anything this weekend. Contact us now, because this weekend is a wildcard with the Bottlerock concert not being that far away from our town of Healdsburg. We look forward to hearing from you and Happy Memorial Day to you!