"I love getting baths and going to the Korean spas and getting pummeled and scrubbed, and its so hot in the sauna you can't even stand it. I have to do things in a pretty extreme way to calm down. So a Swedish massage is not going to do it! I need to know that they're in there with their thumbs and moving stuff around." – Brooke Shields
Oh, you better believe it Brooke! The longtime actress has it all right with her quote when she discusses the need to calm down. There is no better way to calm down than to have a visit to a spa for a massage in order to let go of the stress that is ailing you; while helping your body rejuvenate properly. There are many Healdsburg spa locations that'll help you achieve these goals. But, our Camellia Inn Bed and Breakfast in Healdsburg is one of the best spots. Here's why…
Our Healdsburg Spa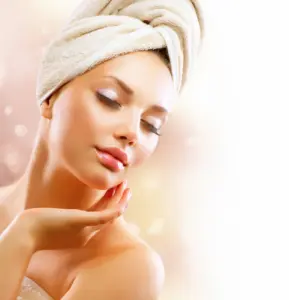 We must start by telling you that the Camellia Inn Healdsburg Spa is new and improved and extremely relaxing. We wanted to give everyone a place to feel away and without stress. That's why we have a setting for your spa days that is serene and beautiful. If you are staying in one of our fabulous rooms, then you can have a massage in that room for an additional cost. If not, then don't worry, you can come to the Camellia Inn and lay down and be surrounded by period tile floors and tall ceilings while relaxing under our sun porch. it is an elegant sanctuary of retreat.
Specials and Packages
We know that there are a ton of Healdsburg Spa locations that offer specials and packages. All of which we highly recommend for you because at the end of the day, your well-being is the most important to us. We love our staff and we love these unique packages we put together that we hope will entice anyone wanting to have a wonderful experience while staying in Healdsburg. Click on the names to find out exactly what each special is offering.
The Camellia Inn Healdsburg Spa Menu
Oh, you bet big time buddy. We love everything having to do with our Specials and Packages but bringing to your attention what our brilliant licensed massage therapists are offering you at our Healdsburg Spa is getting us extremely worked up.
Relaxing Healdsburg Spa Swedish Massage
We know that Brooke Shields needs something more intense than a Swedish massage, and that's fine, we offer that too, and we'll talk about it below. But if you want to experience a nice massage to relax the entire body then our Healdsburg Spa Swedish Massage will be perfect for you.
Individuals                                    Couples
60 min. $95                                  60 min. $205
90 min. $135                                90 min. $285
Deep Tissue
Our deep tissue massage at our Healdsburg Spa will get to the bottom of that tension you so sorely need released.
Individuals                                    Couples
60 min. $115                                60 min. $245
90 min. $165                                90 min. $345
Master's Massage
One of our Healdsburg Spa's senior therapists, who is trained in multiple treatment modalities, will consult with you on the specific needs of your body to create a highly customized treatment utilizing many techniques for ultimate stress relief and relaxation.
Individual                                      Couples
90 min. $185                                90 min. $385
Mother-To-Be
A therapist specially trained in pre-natal massage will address the unique needs of expectant mothers who deserve special pampering.
Individual
60 min. $105
90 min. $145
Reiki
A no-touch, visualization technique opens the flow of energy through your body, reaching physical, emotional and spiritual levels.
Individual
60 min. $115
Don't Hesitate to book a Healdsburg Spa Treatment
"It's very important to take care of yourself. Everyone's lives are so busy. Take at least an hour a day to recharge and do whatever makes you better. For grown-ups, whether it's a spa, sitting in a park with a book, or coffee, take time for yourself." – Ana Ivanovic. I think we all can agree with Ana, a former professional tennis player, that taking care of yourself is one of the most important things, if not the most important thing in life. Whatever that may be, you should always find a way to do it. For some of us, the way we recharge ourselves to help us better our lives are through Spa treatments. Our Camellia Inn Healdsburg Spa has been built around the idea of bringing peace and tranquility to the lives of our guests. Don't hesitate, or the moment will pass. Contact us now to book a Healdsburg Spa Day. Honestly, our staff can't wait to talk with you and to get you on the road to full body rejuvenation.