"Sonoma is about Country roads that wind along February meadows carpeted in yellow mustard flower, the sweet smell of Gravenstein apples blossoming in the Spring." – Richard Nalley, Departures.
There's no doubt about it, lodging in Healdsburg or anywhere in Sonoma County is a treat and will leave you with so many brilliant memories and experiences. Whether you are lodging in Healdsburg to head out for a day filled with hiking, biking, wine tasting, beer tasting or whatever else, we are sure you will fill those fun quotas you are seeking. From time to time we like to write about what is happening in Healdsburg and our surrounding areas so that when you have booked your lodging in Healdsburg, you have some ideas of what you can do. Below is a list of some events coming up that we at the Camellia Inn B&B think you might enjoy.
Healdsburger & Papapietro Perry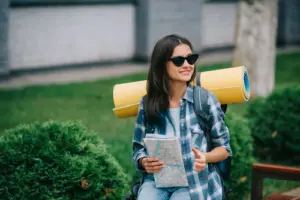 When you are lodging in Healdsburg during the Labor Day weekend you are in for a treat. On Saturday Septemeber 1st from 11am until 4pm, come join Alioto's Healdsburger for some of their favorites. They have exceptional hamburgers, fries and more! Formerly an A&W, Alioto's Healdsburger has been a gathering site since the 50's and has enjoyed a spotlight in the town's history and growing popularity. Come have fun with them on their patio when they serve their burgers, tri-tip sliders and fries all paired with some award-winning Pinot Noirs. It's a great way to start the Labor Day weekend. Wine will be available by the glass or the bottle. You can find out more information by visiting this website. http://www.papapietro-perry.com
Chardonnay Release Party
This event On Saturday September 8th will be a great time when you are lodging in Healdsburg. How can you go wrong with Chardonnay and gourmet hot dogs – an incredible edible pairing! Papapietro Perry Winery will be releasing their 2017 Peters Vineyard Chardonnay! Come join them for their first-ever Chardonnay Release Party, celebrating the end of harvest and the beginning of a delicious vintage! Featuring gourmet hot dogs, by Rebel Dog! These are all beef franks, brats, and sausages with incredible toppings such as pulled pork, chili, Fritos, cole slaw and cheese just to name a few. Oh you bet big time! There will be live music on the patio and of course, delicious Papapietro Perry. Head to their website to learn more about this fun event. https://papapietro-perry.com/
Harvest Party with Alexander Valley Vineyards
It's Harvest season and there's no better time than now to book a lodging in Healdsburg and enjoy many wonderful releases. Alexander Valley Vineyards will be celebrating the harvest with their biggest all-day party of the year! Join them for some grape picking & stomping, bocce ball and all around fun on the historic Wetzel Family Estate. The activities you can experience are abundant:
Picking grapes with Vineyard Manager Mark Houser
Continental breakfast
Tour of AVV's Wine Cave
Blessing of the grapes by Rev. Sally Hubbell
Grape stomp and bocce ball tournament
Lunch
Live music and dancing
Dessert
Wine-O Bingo
Special Discounts in the Tasting Room
The event starts at 8:00 am and lasts all day so book your lodging in Healdsburg now so you don't miss this brilliant party. Check out their website for the full lunch menu and ticket pricing. Ticket sales end September 5th, so you better hurry. http://www.avvwine.com/visit/events/winery-events/
Cooking by Heart with Jessica Battilana
If you've wanted to learn to cook simple and realistic meals for you and/or your family then you should book a lodging in Healdsburg stay on September 22d. Join Jessica at SHED for a hands-on day of cooking and eating. Jessica's dishes, like seeded gougères, dressed roasted carrots, aglio olio, simple stovetop chicken, and rice pudding, are sure to become your new go-to dishes to make by heart. They'll also be talking about some of the most important techniques in the kitchen so you can get comfortable building a repertoire of your own. Jessica Battilana is a food writer and recipe developer based in San Francisco. She writes the San Francisco Chronicle's bimonthly Repertoire column and has coauthored six cookbooks. She has twice been included in the Best Food Writing anthology and her work has appeared in Sunset magazine, Martha Stewart Living, and numerous other publications. It'll be a fun and educational couple of hours. Book your lodging in Healdsburg now so you don't miss this great event. Check the website out now for more information. https://healdsburgshed.com/events/cooking-by-heart/
Lodging in Healdsburg in September is a great plan!
There is so much to do during the month of September when you decide to book your lodging in Healdsburg. Harvest season is upon us, and there's no shortage of party's to be apart of. But that's only just a few of the events going on. We'd love for you to contact us, even if your lodging in Healdsburg plans are still up in the air. We have a wealth of information and are ready to help plan your getaways. Hope to hear from you soon and Happy Labor Day!