A Romantic Getaway for Parents-to-be.
Spend some quality time together before you welcome your new family addition. Solidifying your bond together before baby arrives is emotionally and mentally beneficial for the whole family.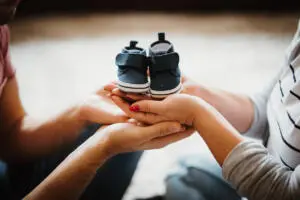 Included in the package is a relaxing side by side couples 60 minute massage; the expectant mother will receive a special nurturing mother-to-be massage. She'll also cozy up to our lending super body pillow in the deluxe king bed. Enjoy local sparkling cider while soaking in your whirlpool tub for two. An aromatherapy stuffed animal to soothe your newborn is an adorable take home gift – choose Lovey, the Lavender Lamb or Kaylee, the Eucalyptus Koala.
A maternity photo session with renowned photographer Karen Morgan can be added for $295 (normally $495).