"Pamper yourself into alignment with who you really are and then face your day." – Abraham
Nothing can be more important with only 14 days until Christmas than getting your mind, body and soul into proper alignment and ready to face everything the next two weeks will throw at you. Our Camellia Inn Healdsburg b&b is one of those places for you to come to and do exactly as Captain Kirk from Star Trek would do, "Energize!" Since it is only two weeks away from Christmas, it's not easy to get out and enjoy a long weekend at our Healdsburg b&b for your spa needs, or your overnight needs. The Camellia Healdsburg b&b understands this, so we'd like to point you in the direction of some fun, easy and not too time-consuming events to be a part of during these next 14 days.
9th Annual Holiday Bazaar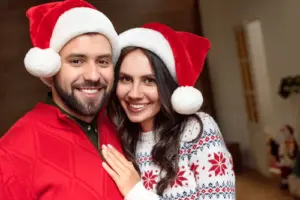 Honestly this event is perfect for any family needing to get some shopping done for Christmas. Our Healdsburg b&b invites you to take part in the 9th Annual Holiday Bazaar that'll take place this Saturday December 15th from 9am until 3pm. Get up, get over here and get home. The Camellia Healdsburg b&b will be shopping until we drop while sifting through wonderful gift possibilities from over 60 vendors. This event has a 5-dollar admission and will include a Continental Breakfast & Mimosas (9:30-11:30am). There will be Live Holiday Music, Yummy Appetizers and Desserts, Wine Tasting-compliments of Raffle and Door Prizes. There will also be free gift wrapping. Oh…you bet buddy! This exceptional event that our Healdsburg b&b highly recommends will benefit the Green Dog Rescue Project. For all the event details you can call this number. Just inquire about the Holiday Bazaar: (707) 687-9533
Teresa Lubarsky's Healdsburg Ballet Presents the Night Before Christmas
"I think you better stay here Ray."- Shoeless Joe Jackson from Field of Dreams. One of our favorite movies is the Field of Dreams. This quote is perfect because we highly suggest you stay here with us at our Healdsburg b&b this weekend. Teresa Lubarsky's Healdsburg Ballet presents the holiday favorite "Twas The Night Before Christmas" to be performed at the Raven Theater on Saturday evening December 15th at 7:00 P.M. and Sunday afternoon December 16th at 2:00 P.M. The Camellia Inn Healdsburg b&b is proud to tell you that this is the 19th annual production of this original adaptation in a full-length dance story. Watch as Christmas Eve comes to life, while dancers perform Ballet, Jazz and Hip-Hop to classical and contemporary music. Delight in the array of Holly, Peppermints, Santa's Elves, and Christmas Toys – all in original costumes! For additional information call Teresa Lubarsky's Healdsburg Ballet at (707) 431-7617 and head over to this website to purchase tickets. http://www.healdsburgballet.com
Healdsburg Historic Inns Tour
Ummm…Of course this is something we at the Camellia Inn Healdsburg b&b is going to promote because we are a part of it! On Sunday, December 16th from 2-4 pm you'll be able to visit six of the classic historic Healdsburg inns that will be decorated for the holiday season. You'll be able to enjoy all these Inn's insides and outsides while marveling in the beautiful architectural treasures; from Queen Anne Victorians to elegant Italianates…dating from the late 1800's to early 1900's. Enjoy light refreshments, music and lovely holiday decorations. Your $5 donation or a canned good for the Healdsburg Food Pantry allows entrance to all participating inns, which you're welcome to visit in any order. Plan to enjoy some holiday shopping and dining in this popular wine country town, with its charming downtown plaza, lined with stylish shops, art galleries and world-renowned restaurants. Check our Healdsburg b&b or these other inns for special December rates. Contact us now so we can let you in on what Inn's will be participating.
Friday Evening Wine & Song
On Friday December 21, 2018 from 5:00 PM – 8:00 PM our Healdsburg b&b recommends your having a quick and fun little happy hour. It's the Friday right before Christmas so we suggest coming up to Healdsburg, getting some last-minute shopping done and then taking a seat over at Hudson Street Wineries. Hudson Street Wineries presents a live music happy hour series of wine & song. Happy Hour runs from 5-8pm with live music from 5:30-7:30pm.  Head over to their website for any other details you might need. https://hudsonstreetwineries.com/
Spend the Holidays with the Camellia Healdsburg b&b
"Oh…People will come Ray. People will most definitely come." – Terrance Mann, Field of Dreams. We hope you are a part of those people that'll be coming up to Healdsburg to stay at our Healdsburg b&b. Or not even to stay with us, just come take part in the joy of the Holiday Season. Our town that's rich in history and community driven has so much to share with you. Come celebrate with us, we promise you won't be disappointed. Contact us for more information.