"Life is full of beauty. Notice it. Notice the bumble bee, the small child, and the smiling faces. Smell the rain and feel the wind. Live your life to the fullest potential, and fight for your dreams." — Ashley Smith
Oh, you bet big time buddy! Doesn't this quote just get your fired up??? It fires all of us up at the Camellia Healdsburg Inn. The thought of living life to the fullest is so enthralling because it's different for everyone. We've met so many different people when they stay with us at our Healdsburg Inn. Some of them have known exactly what it is that they want to do and see when they come to Healdsburg. Others need a little help. And some, just want to be left alone. No matter the reason for your stay at our Camellia Healdsburg Inn, there is so much for you to do. Even though the rain and cold weather is just around the bend, we'd like to give all of you an insight in what events are happening this month, so you can enjoy the very best of Healdsburg.
Friday Evening Wine & Song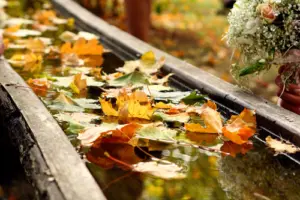 If you are planning a stay with us at our Healdsburg Inn on any Friday from October to November, then head out to Hudson Street Winery for their Friday Evening Wine & Song. Hudson Street Wineries presents a live music happy hour series of wine & song. The happy hour runs from 5-8pm with live music from 5:30-7:30pm. Friday's are that much more fun when you can celebrate among friends and then head back and relax at our Healdsburg Inn. Head over to their website for further details. https://hudsonstreetwineries.com/
Geyserville Beer, Wine & Spirits Festival
When you stay at the Camellia Healdsburg Inn on October 13th, we suggest heading over to the Geyserville Inn for their third annual Geyserville Beer, Wine, & Spirits Festival. From 12pm until 4pm come taste the best of what Sonoma County has to offer in the world of craft beer, artisan wineries, and micro distillers. Sip some sauvignon blanc from Alexander Valley, move onto an IPA made in Santa Rosa, finished by a whiskey made in Petaluma. Past participants have included deLorimier Winery, Pedroncelli Winery, Bear Republic Brewery, Alley 6 Distilling, plus a lot more! Admission includes all your tastings for alcohol and food is available for purchase. Limited to 200 people maximum, this is a chance to get to know the brewers, wineries, and distillers here in Sonoma County. You can click this link to buy tickets for this excellent event: https://www.eventbrite.com/e/geyserville-beer-wine-spirits-festival-tickets-45082370584?aff=eac2
Pizza & Pinot
I think the title of this event is all I should write. It sells itself. Even so, when staying at our Healdsburg Inn on Friday October 19th you are in for a treat. This event is located in Santa Rosa at the Charles Shultz museum which is only a 15-minute drive from the Camellia Healdsburg Inn. Pair gourmet and dessert pizzas from the Warm Puppy Café with Pinot from Balletto Vineyards and the newest IPA from Fogbelt Brewing Company. Sip and savor while exploring the art of portrait drawing. No drawing experience required! You'll be able to enjoy their giant Jenga game and after-hours access to the Museum galleries. Take a look at all of the event specifics by clicking the following link: https://schulzmuseum.org/friday-nights/
Women Chefs Women Winemakers Dinner
The Camellia Healdsburg Inn is excited to talk about this next event that'll be happening at Catelli's in Geyserville on Monday October 22nd from 6pm to 9pm. Catelli's Restaurant is a fifteen minute drive from our Healdsburg Inn. Join Sonoma County's culinary and wine superstars for an unprecedented dinner with award-winning female chefs and winemakers.. Buy a ticket, bring a friend, and be prepared to be dazzled by internationally famous, and local favorite culinary and wine stars. The evening's chefs include: Domenica Catelli of Catelli's, Duskie Estes of Zazu Kitchen, Liza Hinman of The Spinster Sisters and Jennifer McMurry of The Pharmacy. The talented winemakers pairing with the chefs are Ashley Herzberg of Amista, Jen Higgins of Lambert Bridge Winery, Susan Leuker of Simi, and Shelly Rafanelli of A. Rafanelli Winery. This power house team will create an original multi-course dinner menu using seasonally sourced local ingredients. Their artisanal preparation of each course and the wines selected by the winemakers combine for a Sonoma County evening extraordinaire. Don't miss this event, so head over to the website to find out everything you need to know. https://hfnsc.ejoinme.org/WomenChefs18
The Camellia Healdsburg Inn is the place to stay this October
These are just a few of the many events happening during the month of October. We don't want you to miss out, so contact us now to book a room or to ask any other questions you might have. Remember, living life to the fullest is the ultimate goal, and Healdsburg and our Healdsburg Inn want to help make that a reality.