"Peace is the beauty of life. It is sunshine. It is the smile of a child, the love of a mother, the joy of a father, the togetherness of a family. It is the advancement of man, the victory of a just cause, the triumph of truth." — Menachem Begin
We love reading this quote and now sharing it with all of you. We believe in exactly what it means. Appreciating the beauty of life can present itself to you in so many ways. Whether it's watching your children grow, getting that dream job, going to a baseball game or traveling on vacation. All of these and so many more can bring a smile to your face and peace in your heart. One unique way we think can help you find some peace in the beauty of life is to enjoy a day at a spa in Healdsburg, Ca.
We'd love for you to choose the Camellia Inn Bed and Breakfast for your spa in Healdsburg, Ca plans. But there are several other wonderful choices for your spa days. Below is a list of some of those choices. We want you to enjoy everything that Healdsburg has to offer, so we aren't too proud to promote other Spa in Healdsburg, Ca locations.
Hotel Healdsburg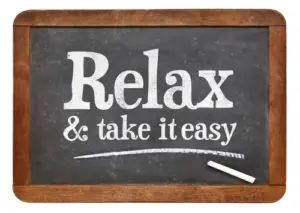 One Spa in Healdsburg, Ca choice is over at Hotel Healdsburg. Inspired by Healdsburg's sophisticated agrarian sensibility, the Spa at Hotel Healdsburg offers treatments that weave together professional expertise with a sense of place.
Biodynamic treatments, locally sourced products and a therapeutic touch exemplify this spa in Healdsburg, Ca. Their philosophy is to combine nature with nurture to ignite your body's own healing abilities. In addition to the six serene treatment rooms, that includes a couple's suite, the Spa offers comforts you'll only find at Hotel Healdsburg. A serene garden patio, Jacuzzi and access to the swimming pool nestled in their own olive grove. If you have a specific request, don't hesitate to ask, their staff is proficient in all manner of bodywork and will gladly tailor a treatment just for you. Root yourself in the rejuvenating calm of wine country at this Spa in Healdsburg, Ca.
Spa Dolce
The next wonderful spa in Healdsburg, Ca that we recommend is over at Spa Dolce. They are located on our historic square in downtown Healdsburg. Their earth clay walls, beautiful treatment rooms, graceful lines of natural wood, fresh flowers from local gardens all reflect that peaceful atmosphere you want when having a spa in Healdsburg Ca day. They offer European Facials, body treatments, massages, waxing and skin care for men. If you can't make an appointment with us at our spa in Healdsburg, Ca then we highly encourage you to reach out to the people at Spa Dolce. You won't be disappointed.
Elements on the Plaza
Another spa in Healdsburg, Ca we want to suggest is, Elements on the Plaza. Entering the world of Elements Day Spas is like stepping into a quiet, private oasis where you'll be pampered, soothed and treated to a blending of ancient healing traditions and the latest advances in modern skin care research. With two beautiful locations, Elements Day Spas are appealing to both men and women. Whether you visit their beautiful, boutique-style spa in Santa Rosa, or our stunning spa perched high above the Plaza in Healdsburg, they promise you an experience you'll long remember.
A Simple Touch Spa
Finally, we suggest you taking a peak over at A Simple Touch Spa for your next spa in Healdsburg, Ca experience. A Simple Touch Spa has been around for nearly 20 years and wants to help you relax, renew and rejuvenate your mind body and soul. They can provide you with massages, facials, group treatments and out-call services. They have several Spa in Healdsburg, ca packages that will be catered to you and you alone. At A Simple Touch Spa, you are their top priority. They will tailor all their treatments from, Massage to Skin Care or Spa Party-for your overall well-being. Take some time to talk with the staff because they will find a treatment or a combination of treatments to help you Relax, Renew, Rejuvenate.
Book a Spa in Healdsburg, Ca Package now!
Of course, the Camellia Inn Bed and Breakfast Spa should be on the top of your lists, but if we are all booked during your trip to Healdsburg, this list we just provided, is just a few of the many wonderful Spa in Healdsburg Ca options for you. We'd love for you to contact us to see if there are openings for you during your trip to Healdsburg. If not, we are happy to put you into contact with these other locations. Our staff at the Camellia Inn looks forward to your call!