How sweet it is to be loved by you! I think we all can agree that even the thought of traveling to Northern California is an exciting thought, the choices for you are abundant. Whether it's a hotel, Airbnb or Bed and Breakfast in Healdsburg, there's no doubt in our minds that you'll be treating yourself to an exceptional time away from home. Whatever your next getaway entails, a stay at a bed and breakfast in Healdsburg California can be the right choice for you or your family for so many reasons.
Do you love Breakfast? We do too!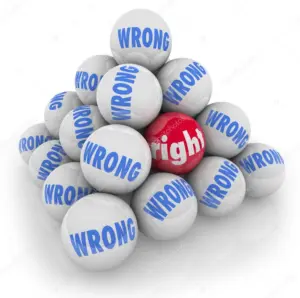 Oh, you bet big time buddy! Our Bed and Breakfast in Healdsburg has the breakfast lover covered. We've put a lot of thought into our breakfast at our bed and breakfast in Healdsburg California. Our Breakfast begins bright and early with the first pot of fresh roasted coffee being brewed at 7:15. At 8:30am, the dining room opens with fresh fruit, fruit juice smoothies, granola, your favorite breakfast cereals, yogurt, fresh baked bread from Costeaux's bakery, and perhaps another breakfast pastry. Our hot entrées of the day are on the sideboard (yes, exactly like you read about in old English mystery novels), and they vary from sweet one day to savory the next. If you are fortunate enough to be able to join us for breakfast on Chocolate Covered Wednesdays, there will also be chocolate on the menu. We are more than happy to accommodate your schedule with a breakfast to-go or a breakfast meal that caters to any food allergy or diet you are a part of.
Do you like your Privacy? We appreciate that!
The Camellia Inn Bed and Breakfast in Healdsburg is all about giving you what you want. If that means to let you do your thing and be on call, then that's exactly what we'll do. Our Bed and Breakfast in Healdsburg may not be your typical off the beaten path location because we are just a few minutes' walk from the downtown plaza, but you can still get the privacy and peace and quiet you desire. A B&B tends to be more exclusive and with fewer guests than a hotel. If you're looking for a place to spend a quiet weekend, a B&B could be that perfect option for you. Our bed and breakfast in Healdsburg will personalize your privacy so there's not a whole lot of interaction with us or the other guests, but we are always just a call away. If you want a private massage, then some of our room options will accommodate that. We offer those breakfasts to go, if you want to get out early and start your tours of the town. At the end of the day, it's about what you want, and a Bed and Breakfast in Healdsburg is ready to accommodate that.
Are you looking for a romantic getaway? That's in Our Wheelhouse!
If you are looking to experience a romantic getaway with your sweetie, then staying at a Bed and Breakfast in Healdsburg is a great option. In fact, B&Bs have become so popular for couples that many cater to this romantic angle, offering special romantic packages. These may include pre-planned events or excursions that are included in your stay. Our Camellia Inn Bed and Breakfast in Healdsburg specializes in your romantic retreats.
On Wednesday, we have a sweet package called Chocolate Covered Wednesdays. You can make an escape to the Wine Country to enjoy an incredible chocolate experience. The Chocolate Covered Wednesday package at our bed and breakfast in Healdsburg includes your mid-week lodging at the Camellia Inn and a breakfast repast of chocolate cherry clafouti or chocolate croissants. Indulge in assorted afternoon and evening treats such as freshly baked brownies and chocolate port in the parlor.
Savor the chocolate for all the senses in the privacy of your room with Chocolate soap, Chocolate candles, and Gourmet chocolate. This is just one option for you. Our Bed and Breakfast in Healdsburg has a handful of other options for you and your other half, so please contact us to learn more.
It's all in the Details, and the Camellia Inn has your Back!
The Camellia Inn Bed and Breakfast in Healdsburg has covered every detail and has everything you need for any getaway you desire. Our location is just a few minutes from the Healdsburg plaza, so you don't even need a car, you can walk everywhere if that's what you want to do. Wineries surround us, top of the line restaurants surround us, epic scenery surrounds us, and our beer scene is second to none. Like we said, anything you desire, is here, and we can help you experience it all. Don't hesitate to contact us, so we can answer all your questions. Even if you end up staying somewhere else, we don't mind. Our community is strong and all of us want the best for you. We hope to hear from you soon!