Here we go again. The summer has ended, and the Holidays are just around the corner. We know for some of you, the thought of the Holidays being so close brings an anxiety rivaled by nothing. There is a remedy for those of you having a little bit of a panic attack, and that's a trip to downtown Healdsburg and a stay at the Camellia Inn Bed and Breakfast.
We highly encourage you to book a stay with us or any of the other wonderful hotels or b&b's in downtown Healdsburg before your Halloween plans officially become a reality. Come join us for a spa day or weekend or just a relaxing getaway so you can enjoy yourselves before the crazy Holiday season gets underway. There are several events coming up that we'd love to give you a heads up on.
Wings Over Wine Country Airshow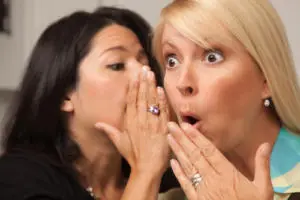 A real fun event happening not far from downtown Healdsburg on Saturday September 22nd and Sunday September 23rd is the Wings Over Wine Country Airshow. Join the Pacific Coast Air Museum this year for "Rising Together": A celebration of recovery in Sonoma County. This event will allow you to enjoy all of this:
United States Air Force Academy Wings of Blue Skydiving Team
World class civilian aerobatic performers
Fly-bys of historic WWII aricraft
Walk through the United States Air Force C-17 transport
Tour the aircraft collection of the Pacific Coast Air Museum
Static display aircraft presented by the Experimental Aircraft Association, Santa Rosa chapter
President's club seating available
NEW! Wine Garden
Great food
Fun for the whole family
Please head over to this website to learn everything else and to find out how to buy tickets for this great event which is at the Charles Shultz Sonoma County Airport just a few miles away from our downtown Healdsburg location. https://www.eventbrite.com/e/wings-over-wine-country-airshow-2018-tickets-46899657137?aff=eac2
Rewilding Honeybees: Protecting the Source, Inspiring the Future
Another event coming up in downtown Healdsburg is on Sunday September 23rd from 1 to 2:30 pm called Rewilding Honeybees: Protecting the Source, Inspiring the Future. Apiarist Michael Thiele will be discuss ways to draw inspiration from the natural behaviors of honeybees. These life-giving pollinators are not only a keystone species, they're cultural innovators too. The event will take place at SHED in downtown Healdsburg. Michael Thiele will be giving examples from current projects and sharing the craft of traditional tree apiculture. He will also discuss beekeeping strategies that value the bees' well-being and natural instincts. For all event details head over to this website: https://healdsburgshed.com/events/rewilding-honeybees/
FREE Sonoma Strong Healing Fair
An extremely important event will be taking place on Saturday September 29th at the Santa Rosa Veterans Building from 10 am until 5pm. Santa Rosa is about a 15-minute drive from downtown Healdsburg. The Santa Rosa Holistic Chamber of Commerce is presenting the second free Sonoma Strong Healing Fair to assist the community with recovery from the 2017 wildfires and other traumas. Sonoma Strong Healing Fair is free for all to receive healing treatments and to enjoy live music, speakers, vendors, silent auction, and raffles. Community members are welcome to explore and experience multiple treatments, such as massage, acupuncture, chiropractic, naturopathic, energy healing and more. A Kids Area and snacks/drinks will be provided. For all event information, click the link that follows. You'll be helping our communities in a huge way. https://www.facebook.com/Sonoma-Strong-Healing-Fair-371738730012481
Easy Cheezy & Pinot!
Come get cheesy with Papapietro Perry Winery! The very popular cheese food truck will be close to downtown Healdsburg on Dry Creek road where they will be serving up amazing gourmet grilled cheese sandwiches and more. And they'll be ready to pour fabulous Pinots, by the bottle or glass. Everyone knows what a great pairing wine and cheese is, don't miss the opportunity to enjoy this great pairing while hanging out on the patio overlooking Dry Creek Valley. Reservations requested so head over to this website to make all of your arrangements: http://www.papapietro-perry.com
The Italian Way with Fish with Viola Buitoni
Did we just mention Fish and the Italian Way? Yes, yes we did and we know you are intrigued. On Sunday October 7th head over to SHED, located in downtown Healdsburg during the times of 11 am until 2 pm to join Italian cooking master Viola Buitoni. She'll be teaching you how to select, clean, and cook fish and seafood the Italian way. In this hands-on workshop, you will get comfortable with all things scaly, shelled, and tentacled while learning recipes that are both easy enough to make every day and elegant enough for your celebration table. You can head over to this website to get all the valuable details: https://healdsburgshed.com/events/the-italian-way-with-fish/
So much to do in Downtown Healdsburg
We hope you'll stay with us at the Camellia Inn B&B in downtown Healdsburg when you decide to book a trip to enjoy these wonderful events. If you have any other questions or concerns, we want you to contact us. Our staff at our downtown Healdsburg bed and breakfast has all the information you'll need. We hope to hear from you soon. Cheers!