We at the Camellia Inn B&B in Healdsburg are excited because the Summer is upon us. Memorial Day weekend is three days away with June and the rest of the summer months to follow. That means there will be a mess of wonderful activities to be a part of when you stay with us at our B&B in Healdsburg. Below are some of Sonoma County's upcoming events that we think you should look into while you are staying with our B&B in Healdsburg.
If you aren't booked to stay with us at the Camellia Inn B&B in Healdsburg, we suggest you get on that immediately. These events coming up are sure to book us up really fast. So, let's tell you about what you could be missing:
Healdsburg Antiques & Arts Fair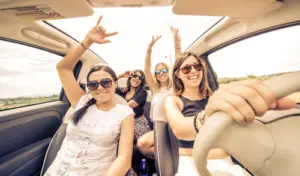 The Camellia Inn B&B in Healdsburg is happy to support this June event. On Sunday June 3rd from 9 am to 4 pm, the first of the two annual summer Healdsburg Antiques & Arts Fairs will be held in the Healdsburg Plaza. There will be approximately 60 vendors that will be offering a variety of interesting goods and wares, some old, some new, some useful, and some decorative.  The fair in part benefits the Healdsburg Museum.  It is always a lot of fun to stroll around the beautiful plaza.
AVFS At the Drive-In
This is one of our favorites at our B&B in Healdsburg. For three glorious nights this summer, The Alexander Valley Film Society will roll back the clock and fill the station wagon with the family for a Summer Drive-In Series at the Citrus Fair Fairgrounds in Cloverdale. Film fans, families, and students will gather at The Citrus Fair for three authentic Drive-In experiences, complete with screenings of E.T. THE EXTRA-TERRESTRIAL, BACK TO THE FUTURE, and THE WIZARD OF OZ on the jumbo screen, local food and wine, and perfect country surroundings.
Proceeds from the evening will support the Alexander Valley Film Society's annual educational and cultural programs. On Saturday June 9th E.T. THE EXTRA-TERRESTRIAL will kick it off. Then on July 21st BACK TO THE FUTURE will bring Marty McFly back to the big screen. Finally, on August 18th, Dorothy will click her red shoes and bring THE WIZARD OF OZ to Cloverdale.
Car tickets (fill 'er up with as many as she can hold, our staff at the Camellia Inn B&B in Healdsburg will happily sneak into your car) are $40 and passes for the series are $100. Individual tickets (bring your own chair) are $12 and passes are $30. All ticket prices go up at the door. The series is generously underwritten by Karma Dog Construction with beer donated by Bear Republic Brewery and Cloverdale Ale. Beer and wine sales will benefit the Film Society. Doors open at 6:30PM with all movies beginning at dusk. Click this link to purchase your tickets https://www.avfilmsociety.org/
Healdsburg Art, Food, & Wine
All of us at the Camellia Inn B&B in Healdsburg are super excited for the inaugural Healdsburg Art, Food & Wine event that lasts from Thursday June 14th to Saturday June 16th. This exciting new event will be benefitting the Healdsburg Center for the Arts.
All activities are focused on Healdsburg's amazing local arts, food, and wine scenes. Everything kicks off Thursday evening with a party at the Stafford Gallery and garden, in the historic Bank of Italy, with sparkling wines by Breathless, wines by T Berkley Wines, charcuterie by Valette Restaurant and desserts by Moustache Baked Goods. This is just a sample of what the first day looks like during this 3-day event. We highly suggest you click this link to check out the full and extensive list of details for this fun and new event our town of Healdsburg is bringing to light. https://healdsburgartfoodwine.com/
Geyser Peak Winery Summer Concert Series with Petty Theft
Do you like Wine and Music? Yeah you do, and so do we at our B&B in Healdsburg. Geyser Peak Winery's 2018 Summer Concert Series kicks off with Petty Theft on Saturday, June 16th from 12:30 to 3:00pm. Bring a picnic lunch, buy a bottle of wine, and dance to the Bay Area's premier Tom Petty and the Heartbreakers tribute band. Guests are welcome to bring their own lawn chairs, blankets, and beach umbrellas to enjoy the music from their beautiful Tasting Room lawn or deck. Snacks and food will be available for purchase from the Meatball Factory. Petty Theft is just the start, you can head over to the website to purchase tickets and see the rest of the concert series list. www.geyserpeakwinery.com. Or contact us at our B&B in Healdsburg for any more information.
Our B&B in Healdsburg has more to share…
Our Camellia Inn B&B in Healdsburg is so lucky to be where we are. We are in the heart of Healdsburg and surrounded by everything and anything you as a traveler and local could want to be a part of during these upcoming summer months. From music, to the arts, to the wine, and to our Camellia Inn B&B in Healdsburg is the place to be for a lot of fun. Come back next week to read about what the last two weeks of June can offer you if you choose to stay with us at our Healdsburg B&B.