"Gonna travel, gonna travel wild and free, I'm gonna pack my bags because this great big world is calling me" – Elvis Presley – Harem Holiday
This Elvis Presley song is the truth! We believe there's a deep call for travel. We have built a business revolving around that idea. Our Healdsburg Ca lodging destination has been designed to let you pack your bags and answer that call to travel. The Camellia Inn Bed and Breakfast can be that perfect place for your next personal getaway, family vacation, romantic getaway or any other reason you may have. There ae many things we believe you should consider before you decide on our Healdsburg Ca lodging.
Is a Healdsburg Ca Lodging the Right Fit?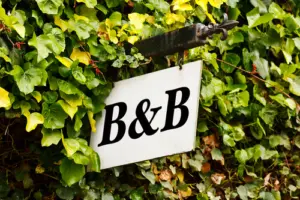 Here are a few questions we think are important for you to consider before you decide to stay at our Camellia Inn B&B or any other Healdsburg Ca lodging b&b:
Do you prefer smaller, more intimate Healdsburg Ca lodging accommodations than a large hotel?
Do you appreciate rooms that are individually decorated, especially with antiques or period furniture?
Do you enjoy getting to know other travelers over a lavish communal breakfast?
Do you like staying in residential neighborhoods or quiet rural settings?
Do you enjoy the experience of a "home away from home" — including personal touches like the innkeepers' cat curled up in the corner of the living room?
Do you like having the personal attention and expertise of an innkeeper at your disposal?
Do you appreciate transparent pricing (many B&B's list nightly rates on their Web sites)?
If you've answered yes to these questions about planning a Healdsburg Ca lodging adventure, then let us give you an idea of what you'll expect to enjoy when you stay with us at the Camellia Inn.
Perfect Location
The Camellia Inn Healdsburg Ca lodging is in the heart of our beautiful city. Walk to the Healdsburg plaza with wineries, boutique shopping and Zagat and Michelin rated restaurants. Comfortable and friendly hospitality with lovely queen and king rooms, off-street parking, pool. Located in the town of Healdsburg in the heart of Sonoma County's wine country, the Inn has more than 50 varieties of camellias on the landscaped grounds and surrounding our villa-style swimming pool. Merging technology and charm, Camellia Inn is the first of the Healdsburg Ca lodging accommodations to offer iPads for guest use in the Inn's nine guest rooms.
Rooms and Vacation Rentals
Our Healdsburg Ca lodging choices are both relaxing and rewarding. If you want to stay with us in the heart of downtown in one of our comfortable rooms and be around many pf our other wonderful guests, then we'd love to accommodate you. You can check out our on-site rooms by clicking right here. If you'd like a bigger and more private place, than one of our vacations rentals might be the perfect choice for you. You can click right here to get a better idea of what our vacation rentals look like. Just know, each of the nine, thoughtfully appointed guest rooms at the Inn features a private bath, and all include a shower. Some rooms have whirlpool tubs that can fit two people, and we will provide you with complimentary wireless.
Get in my Belly!
The breakfast at our Healdsburg Ca lodging is another reason why you'll want to stay with us at the Camellia Inn. We believe in supporting our local farmers, ranchers, and local businesses, and do so whenever possible when crafting our Healdsburg breakfast for our guests.  Breakfast ingredients are locally-sourced, organic and sustainable, in-season and "right off the farm" fresh. If you've never had an egg that wasn't shipped to a grocery store from far away, eating breakfast at the Camellia Inn will be a revelation. Our eggs come from local hens that are well treated, and they're delivered fresh daily.
Healdsburg Ca Lodging
So, now you've got the travel juices flowing! You've answered yes to all the questions about staying at a b&b, and you've decided to stay at our Healdsburg Ca lodging. We know that our ideal location, our beautiful rooms and vacation rentals, and our delicious locally sourced breakfast helped in a major way in your decision making. Our Healdsburg Ca lodging has so many other assets to your travels that we'd love to bring to your attention. Please feel free to call or email us at anytime and ask us about what those assets are. Our staff has their fingers on the pulse of everything going on in Healdsburg and will gladly lead you in the right direction. If you'd just like to look our website over, please be our guest by clicking this THE CAMELLIA INN BED AND BREAKFAST. We look forward to hearing from you.