I think we all can agree that the beginning of March is an exciting time for a lot of reasons. We are a few weeks away from daylight savings time, where we'll be able to spring those clocks forward and usher in a new spring season. We'll start getting the chance to enjoy those longer and warmer days and evenings with walks, bike rides, swims and so much more. The beginning of March is the perfect time to start thinking about planning those upcoming getaways to Healdsburg, California. Planning to stay with us at the Camellia Inn Bed and Breakfast is an ideal choice for many reasons. Especially if you're looking to plan a Healdsburg Spa getaway.
The Camellia Inn Spa
Relaxation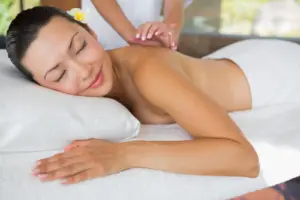 Our beautiful new Healdsburg Spa was created to give you the most enjoyable of experiences. Our Healdsburg Spa treatments are given in our sun porch area that has period tile floors and tall ceilings. The entire atmosphere is rich with comfort, beauty and the utmost relaxing of feelings. It's the retreat we all seek and the one we know you'll enjoy.
Specials and Packages
Our Healdsburg Spa offers a handful of special packages that we would love for you to take a gander at. We pride ourselves in being relevant with what's out there. We also pride ourselves with unique group or individual spa treatments. Please click SPECIALS and PACKAGES and head over to our website so you can see for yourself what we have in store for you.
Spa Treatments
The Healdsburg Spa treatments we offer are enhanced by our licensed massage therapists. They are highly trained in many different modalities of treatments. Attentive and gracious, we're proud to say they're among the finest professionals in wine country. We highly recommend scheduling your massage appointment at least two weeks in advance so you can get your most preferred appointment time. To schedule an appointment, click this BOOK NOW link.
Here is a list of a few treatments we are offering at the Camellia Inn B&B:
Camellia Signature
We can't offer a massage at our Healdsburg Spa without a signature treatment. Our Camellia Signature massage is a relaxing Swedish Massage. This signature massage is done by rubbing the muscles with long gliding strokes in the direction so that blood can return to the heart. But Swedish massage therapy goes beyond relaxation. Swedish massage is exceptionally beneficial for increasing the level of oxygen in the blood, decreasing muscle toxins, improving circulation and flexibility while easing tension. How can you go wrong with this!
Deep Tissue
One more Healdsburg Spa treatment that we have is a Deep Tissue massage. Deep tissue massage works layer by layer through connective tissue and muscles down to the deepest accessible layers to change posture and create freedom of movement by releasing fascial adhesions and chronic muscle contracture. Deep tissue massage therapists use their fingers, thumbs, fists, forearms and elbows to stretch each muscle and fascia layer. It sounds amazing just writing about our deep tissue massage.
Master's Massage
Another fantastic treatment we offer at our Healdsburg Spa is a Master's massage. With this treatment, you'll consult with one of our senior therapists who is trained in many modalities. Our therapist will cater a treatment specifically catered to your body's needs utilizing many techniques for your ultimate stress relief and relaxation.
Reiki
Our Healdsburg Spa Reiki treatment is a no-touch, visualization technique that opens the flow of energy throughout your body, which will help you become in tune with your physical, emotional and spiritual levels.
Healdsburg Spa Treatments
Spring is right around the corner with summer to follow. We believe it's the perfect time to start planning those relaxing getaways and Healdsburg spa treatments. We hope that this list of our Healdsburg spa treatments is enticing, and will make you want to book one as soon as possible. If you'd like to get the full list of what we offer as well as our pricing, click this THE SPA link. You can also click CONTACT US if you have any other questions. Or you can go ahead and BOOK NOW if you already know what you want. Either way, we are here for you, and look forward to helping you get the very best treatment you deserve.