The choices for lodging in Healdsburg are a plenty. In our opinion choosing our Camellia Inn Bed and Breakfast is the top choice for you. We can say that until we are blue in the face, but it's in your best interest to come to that conclusion on your own with research. When you are planning your lodging in Healdsburg or anywhere for that matter, there are several factors we believe you should look at.
Location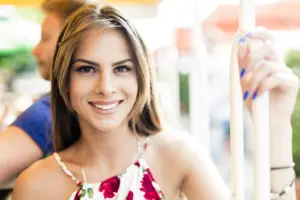 One of the main factors to consider when picking your lodging in Healdsburg is the location. The location really revolves around the type of trip you are planning. If your trip is a work-related trip, then picking a location that gives you an ideal commute to the offices or meeting areas is ideal. If you're planning a vacation type trip, then a centrally located lodging will be in your best interest. Our lodging in Healdsburg is in the heart of Healdsburg and can be the perfect fit for all those types of outings. Please click here to find out where our Camellia Inn Bed and Breakfast is located.
Pricing
Next to the location, when picking lodging in Healdsburg California, you should compare all the rates and pricing. Obviously, when traveling, most of us are on a budget, so choosing the lodging in Healdsburg that fits in our budgets is key. From the duration of your trip to the quality of your trip, those rates and pricing are going to vary. The resources for checking lodging in Healdsburg pricing and rates are vast. Research and knowledge is the key to getting the very most out of your trip.
Food
Another important factor to consider when choosing your lodging in Healdsburg is where you'll be able to hang your hat and enjoy some great food. The Camellia Inn Bed and Breakfast has you covered. We believe in supporting our local farmers, ranchers, and local businesses. Whenever possible, our breakfast ingredients are locally-sourced, organic and sustainable, in-season and "right off the farm" fresh. If you've never had an egg that wasn't shipped to a grocery store from far away, eating breakfast at the Camellia Inn will be a revelation. Our eggs come from local hens that are well treated, and they're delivered fresh daily.
This is just though, other lodging in Healdsburg are just as confident as us in what they have to offer. This isn't a bad thing because it leads to a greater appreciation to what Healdsburg is offering. Please click our blog titled Eat your hearts out while lodging in Healdsburg California for a list of a few wonderful places to enjoy some great Healdsburg food.
Amenities
Isn't one of the most important factors when you stay somewhere, for it to be comfortable? Picking lodging in Healdsburg or anywhere, you should look at the location, pricing and places to eat, but you should also inquire about what these places amenities are. Whether you're researching amenities such as spas, bathtubs, wine trips, fitness centers or whatever else, it's all up to you. Hotels aren't the only options for you to find these great amenities. Our Camellia Inn Bed and Breakfast has everything you and your family will need to enjoy your trip. Please click here to go to our website to see for yourself.
Reviews
One of the most important resources for any traveler are the reviews and recommendations from online resources to referrals. A lot of businesses don't like online reviews, but we don't mind them. We believe in what we do, and we want people to talk about us. Our Lodging in Healdsburg online profile is great. We want you to tell your friends about us, or give someone you don't know the information they need when they are planning their next stay in Healdsburg.
Lodgings in Healdsburg
In our opinion, staying with us at our Camellia Inn B&B is quieter and more charming than a hotel. We provide you with a vibe that makes you feel like you are staying at home while you are away. Our downtown location is ideal, our pricing is competitive, the food we provide is excellent, and our amenities are second to none. In the end, lodging in Healdsburg will only be successful if the traveler is comfortable. There's not a doubt in our mind, that the Camellia Inn Bed and Breakfast will meet that major need. If you'd like to find out more you can head over to our website, or you can click here to contact us. We look forward to helping you plan your next trip to Healdsburg California.