"I've never stayed at a bed and breakfast. If I did, I figure you would start to get hungry! "Is that all you got around here? Well, maybe you can direct me to a chair lunch dinner." Mitch Hedberg
The weather is beginning to turn colder here in Healdsburg, California. There is Rain in the forecast, and the Holiday season has officially begun. The Halloween celebrations bring us that much closer to the Holiday season and those Healdsburg lodging decisions.
If you're in school, with your significant other or with your family, sitting down to plan out your lodging for the Holidays can be stressful; but it can also be exciting. Thanksgiving, Christmas, Hanukkah or whatever Holiday is coming up that you partake in, always brings people into their hometowns to visit with their families and friends, or it'll provide some people with a nice Holiday getaway. If you aren't staying with your families or friends, or just want that seasonal trip away, booking your Healdsburg lodging stay at the Camellia Inn Bed & Breakfast is a fantastic idea.
We are the Healdsburg Lodging Choice for a Holiday Getaway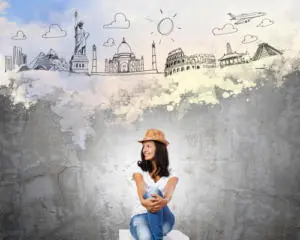 If you've decided to plan your trip to Healdsburg, California for a Holiday getaway, then the ideal Healdsburg lodging choice is the Camellia Inn. If you've come to this blog then you are informed about Healdsburg, California and are probably intrigued. I know, the months of November and December don't necessarily scream, "let's go Golfing." But, to be quite honest, if it's not raining, it's a great time to hit the links. The scenery is beautiful, and for the most part, you'll have the course to yourself. If the Camellia Inn becomes your Healdsburg lodging choice, we offer a unique Special Package for Golfers. If you book lodging at the Inn, you'll receive a 60-minute private lesson for two people from a local golf pro. Two sets of golf clubs will be included. You'll be able to play and practice at Tayman Park Golf Course, just minutes from the Inn. Follow that with a couples' massage with a licensed massage therapist in our new spa room. This Healdsburg lodging package can be fun for anyone.
If your Parent's place is filled, Stay with Us
Our Healdsburg lodging is like waking up at home on Christmas morning. This isn't meant to come across cheesy or sappy, it's meant to come off real. In my experience, there's nothing finer than coming back to your parent's house during the Holidays and waking up to that once familiar setting. It's comforting and makes us feel whole again for just a few minutes in time. Our goal here at the Camellia Inn, not just during the Holidays, but anytime, is to provide you with that type of lodging. A lodging that allows you to feel at home. Our Healdsburg lodging wants you to go to sleep in a bed that'll make you feel like you are sleeping in between your parents on Christmas Eve. Wake up with us, then enjoy our seasonal breakfast, which is a selection of farmers market fresh egg dishes, fruits and bounty from the same earth that thrilled famed horticulturist Luther Burbank and still inspires Sonoma County winemakers. You can stay in your pajamas if you want. We don't care. Maybe, we'll open some presents together. I don't know, but we want you to feel at home. Our Healdsburg lodging choices are vast. Click right here to peek at the rooms we offer.
Sonoma County Strong
The Holidays can't always bring you home. There may be no home to go to. This is so true right now in our County of Sonoma. All of us here in Healdsburg, California have been affected by the recent wildfires. We've lost homes, or our families lost homes, or our friends have lost homes, we are trying to rally around one-another to help us rise from the ashes. This Holiday season will be especially tough on all the local business owners, whom have lost their homes. What they need is help from people outside of Sonoma and Napa County.
We hope that the Camellia Inn and our Healdsburg lodging is what you choose in that effort to help our communities. Our Innkeepers at the Camellia Inn will have all the information you need so spend your money that'll directly support these local business owners and help them move forward.