If you're looking for a little rest and recuperation time, a little romantic getaway time, a little recharge from the daily grind time, we know that where you choose to stay absolutely matters. It's beginning to be the time where your Holiday vacation trips plans are starting to become a reality. When you are choosing your trips plans you can choose something completely on the beaten path, book a replica stay as was recommended by someone, or go with the corporate trip. On the flip side you can choose to go with a b&b in Healdsburg, where guests are treated with hospitality and care, rooms are unique and cozy, and your experience will be unique and special. But you don't want just any bed and breakfast. You want one of the best b&b loactions in Healdsburg and we've got you covered!
A Little about Healdsburg Camellia Inn B&B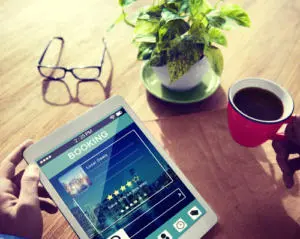 Located in Healdsburg, in the heart of Sonoma County's wine country, a Holiday getaway to our Healdsburg B&B is the perfect choice. Our Inn has more than 50 varieties of camellias on the landscaped grounds and surrounding our villa-style swimming pool which provides that serene setting. Merging technology and charm, Camellia Inn B&B is the first of the lodging accommodations in Healdsburg to offer iPads for guest use in the Inn's nine guest rooms.
The Camellia Inn has a rich 30-year history. During these 30 years, our Healdsburg B&B has developed and continues to develop deep and cherished relationships with our community and its surrounding area. These relationships give our B&B a unique edge when we are planning your stay with us. These connections help us in providing the very best experience for your stay with us in Healdsburg. Local taverns and the Bear Republic brew-pub are close to the historic Healdsburg town plaza where Zagat-rated restaurants, wine hospitality rooms, antique stores, art galleries and chic shops provide the best of Wine Country. Also, with every season that is on the horizon, an abundance of special events and free concerts present themselves. The Camelia Inn B&B has innkeepers that will be up to date on everything going on, so you won't feel like you've missed out on anything.
Sonoma County Strong
We here at the Camellia Inn understand that we are fast approaching the Holiday season. It's beginning to be the time where you are deciding what you will be doing for Thanksgiving and Christmas. The recent wildfires that ravaged Sonoma and Napa Counties may be forcing some of you to re-think a trip out to the West Coast but, if I'm being completely honest there's no better time to plan your trip to Healdsburg, California.
While the fires impacted a portion of Sonoma County, our Healdsburg scenic beauty, rolling vineyards, amazing wine and locally grown food remains intact. Many friends of ours who own businesses have lost their homes and what they need more than ever is support. The support has already started locally, our counties are strong, together and not wavering. But, the support from tourism and vacation stays will help in an even greater way. As we strive to take care of our community and our neighbors in surrounding communities, we are asking for your help to support Sonoma County wineries, breweries, cheese makers, farmers and local artisans. Purchases of items that were bottled in, made in, grown in, brewed in or otherwise came from Sonoma County help local families recover economically.
There's only so much we can do locally, having you all choose to stay with us here at the Camellia Inn B$B Healdsburg will aid in the rising of our brilliant County. Contact us and book your stay.