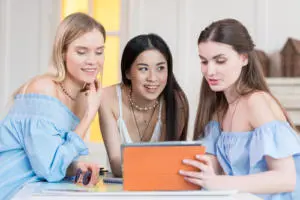 Taking a trip to wine country for a weekend of fresh air and wine tasting? If so, then finding excellent accommodation is something you'll probably be considering as part of your holiday planning. If you're travelling to Healdsburg the Camellia Inn B&B Healdsburg should definitely be your choice of lodging. When searching the internet with friends to find that perfect place look us up on our website. Here we aim to answer to every holiday need including the aspects of luxury, comfort and budget while at the same time offer guest a truly unforgettable experience.
Camellia Inn B&B Healdsburg is Among the Best Accommodation in Healdsburg
Located in the heart of Sonoma County the Camellia Inn B&B Healdsburg boasts of offering guest one of the most unique and interesting vacation experiences. People who stay with us get the amazing opportunity of enjoying an intriguing blend of both contemporary and nostalgic elements.
Situated in close proximity to distinguished restaurants, exquisite vistas and world renowned vineyards guest can certainly make the most of their holiday when staying at Camellia Inn B&B Healdsburg .
What sets Camellia Inn B&B Healdsburg apart from the rest is our five star approach to accommodation. Providing first class amenities and hospitality along with unparalleled customer service our establishment aims to be the best for all who stay with us.
Want Luxurious Lodging ? Camellia Inn B&B Healdsburg is Highly Rated for its Top Class Amenities and Exquisite Environment
Although most people want to be out and about when on holiday there comes a time when you also want to rest and relax. Therefore finding accommodation that embodies a feel of luxury and comfort is essential for the ideal holiday.
Here at Camellia Inn B&B Healdsburg we aim to create an atmosphere of exceptional, comfort and luxury for all guests. Using the best quality bedding and linens, exquisite furniture accompanied with in-room devices and a villa styled pool  guest can certainly experience a feel of nothing but luxury when they're here.
They also have the opportunity to indulge in our elegant spa setting and facilities. Try our rejuvenating treatments for pure relaxation and a renewed feeling. Want more? Well what more than our locally sourced breakfast served from as early as 7:30AM. So why waste time looking around for accommodation when you could find it all here at Camellia Inn B&B Healdsburg.
Camellia Inn B&B Healdsburg is Truly Unforgettable in Every Way
With friendly thoughtful staff who aim to create the most luxurious vacation experience and the highest quality service the Camellia Inn B&B Healdsburg is the ideal choice of accommodation when vacationing in Healdsburg. There's lots to see and do and any stay with us is bound to make a memorable impression.
To book your stay give us a call at: 707-433-8182 or check us out online at www.camelliainn.com for more information.