As summertime slowly winds down people who weren't able to do something fun and exciting earlier in the season are now quickly searching around for a memorable way to spend their final weeks of summer.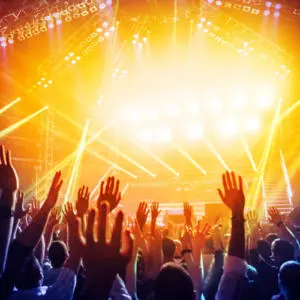 Maybe you're not part of the younger crowd who's fond of Daytona Beach or one of the many music festivals that take place and you're looking for a more mature way to enjoy your summer trip then Healdsburg may be the ideal destination for you this summer. As for accommodation in Healdsburg the Camellia Inn would be the perfect place to book your stay as it's considered to be one of the highest rated lodgings found in Healdsburg.
Stay at Camellia Inn B&B Healdsburg when Visiting Healdsburg
This summer not only can visitors enjoy the fun and beauty that Healdsburg has to offer but they can also enjoy the many local and social events going on this time of year. As part of a very packed social calendar the Kool & The Gang concert is scheduled to take place in Healdsburg which should really give people visiting a chance to be a part of a memorable occasion.
The event will be held on Saturday September 09, 2017 at 11455 Old Redwood Highway, Healdsburg, CA, 95448.  The show kicks off at 5pm and gates will open at 4pm. So if you want to get your 'Celebration' on or you just want to be a part of the 'Summer Madness' visit Healdsburg to witness this exciting, nostalgic, occasion.
Now before and after the concert takes place you'll probably want to rest, relax and enjoy some quiet time soaking up the beauty of this magical place. That's why booking your staying with us at Camellia Inn B&B Healdsburg would be perfect as we provide the perfect setting and amenities that allows guest to enjoy every minute of their holiday.
World Class Lodging at Affordable Rates
Some of the most important things that people look for when seeking holiday accommodation are affordability, comfort and first class amenities. This is why here at Camellia Inn B&B Healdsburg we aim to create an atmosphere of absolute, luxury and comfort for all guest.
Our rooms are outfitted using the highest, quality linens, bedding, in -room devices and elegant furniture and what's more is guest can also pamper themselves with soothing spa treatments or enjoy soaking in our villa styled pool while receiving excellent service from our friendly staff.
At Camellia Inn B&B Healdsburg we pride ourselves in making world class lodging affordable and to add even more value to an already fantastic deal we provide locally, sourced, complimentary breakfast to help guest start their day on the right note.
Book Your Stay 
With affordable rates, world class accommodation and excellent service come stay with us at Camellia Inn B&B Healdsburg as we aim to provide the ideal vacation experience to all guest. To book your stay today! Give us a call at : 707-433-8182 or check us out online at www.camelliainn.com for more information.