Camellia Inn B&B Healdsburg – Just a Short Distance From the Vibrant Downtown Healdsburg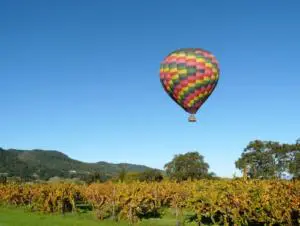 When choosing a place to vacation you want your chosen destination to be someplace filled with excitement and lots to do. Why not make Healdsburg the destination of choice for your next holiday as there's a wealth of things to do and see?
Located in the Healdsburg area in the heart of Sonoma County is the beautiful and charming Camellia Inn. Regarded as one of the best lodgings in Healdsburg Camellia Inn offers guest an interesting and unique vacation experience while being at the center of it all.
Healdsburg is no doubt one of the most enthralling places to vacation in all of California. Music, culture, charm and the alluring character of downtown Healdsburg makes it the idyllic destination for the adventure seeker.
Camellia Inn B&B Healdsburg makes the perfect choice as its central location gives guest the opportunity to be close to everything fun in Healdsburg. Enjoy a cool stroll to downtown Healdsburg and experience the captivating art and sculpture, the thrill of high-profile shopping and the superiority of locally produced cheese, bread and wines. All this topped with world class accommodation would make for nothing less than a remarkable vacation.
Enjoy Wine, Sports and Sightseeing 
Some of the most renowned wineries in the world can be found in California and in the Northern California area a huge percentage of tourist who visit annually do so through their interest in wine. With tasting rooms, wineries and acres of serene gardens visitors get the perfect opportunity to truly savor and enjoy the true essence of Healdsburg.
Are you a sports enthusiast? Well what better way to experience the breathtaking scenery of downtown Healdsburg than to pedal around for a bit of exercise and fresh air while taking in the sights. Biking in Healdsburg is a fun and exciting experience as its bike friendly landscape is not only safe but invigorating.
Opting to do something a bit more relaxing why not explore the beauty and attractions of the fascinating 19th Century Plaza in downtown Healdsburg. With coffee shops, art galleries, boutiques, wine bars and live music it's the ideal place for visitors to hang out and have fun.
Wind Down in Comfort with First Class Amenities 
After having such an adventurous time out and about in Healdsburg you'll surely want to rest and wind down in comfort and luxury. Again this is why Camellia Inn B&B Healdsburg is the perfect place for you to stay. At Camellia Inn B&B Healdsburg we use high quality linens, bedding and in -room devices to make sure guest rest and relax in luxury and comfort. Additionally guest also have access to soothing spa treatments and locally sourced complimentary breakfast to compliment the perfect accommodation. Contact us to book your perfect stay.