Camellia Inn B&B Healdsburg in a Class of its Own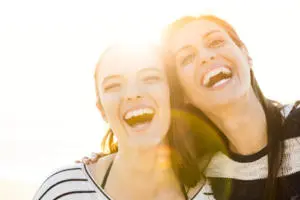 Healdsburg is a small town with friendly locals and a booming tourism industry. It is a renowned hub for bed and breakfast lodgings and the number one B&B found in all of Healdsburg is the Camellia Inn. With incomparable charm and sophistication Camellia Inn B&B Healdsburg is truly the embodiment of the highest level of class and luxury.
Here at Camellia Inn guest find an unexpected and unique experience that takes them way beyond the traditional and eclectic presentation of fine accommodation. 
Number One in Bed and Breakfast Spots
When taking time off you want to choose accommodation that will allow you to experience the beauty of your destination in its entirety and though they may be a number of options to choose from you want to know you choose one that incorporates all the elements required for you to have an ideal vacation.
At Camellia Inn B&B Healdsburg our accommodations are structured so that you can enjoy a blend of both modern and vintage settings which help to create a tranquil yet adventurous experience when staying with us. With locally sourced breakfast, world class amenities, five star service and a superb location there's so much to discover at Camellia Inn B&B Healdsburg for anyone who is seeking the very best in accommodation when visiting Healdsburg.
Great Location Gives You a Chance to Enjoy Healdsburg
The guest at Camellia Inn B&B Healdsburg have the chance to be within close proximity to some of the world's famous vineyards and wineries allowing them to get a true taste of Healdsburg. Witness rich history and culture when staying at Camellia Inn B&B Healdsburg. You can enjoy places of interest like the Healdsburg Museum formerly The Carnegie Library, The Raven Performing Arts Theatre and local art galleries.
For exquisite dining guest have exclusive access to a variety of distinguished restaurants like Chalkboard and Valette for some of the best cuisine and dining experiences in California. For recreation have a great time outdoors with a number of different sports and activities like hiking, biking, boat rowing and running cool trails or simply arrange a heavenly hot air balloon ride for an intimate glimpse of Healdsburg. With breathtaking landscapes and a beautiful small town charm experience it all while staying with us.
Find Luxury And Adventure `
With an esteemed reputation here at Camellia Inn B&B Healdsburg we aim to provide the highest quality service and hospitality. With a wealth to see and do your experience with us is bound to be a memorable one. Find luxury and adventure in your trip to Healdsburg by making us your choice of accommodation. Contact us to book your stay today!