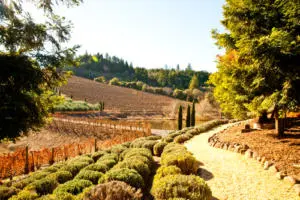 Healdsburg is a small town renowned for offering the best of everything. The wine there is exotic, and the locals treat visitors to the best of cuisines and friendly company. It is also surrounded by amazing sceneries which makes it a hotspot for vacationers worldwide.
This small town feels even better when you are staying at Camellia Inn. Why? A homely setting, refined luxury, great food and comfort among many other things. Indeed Camellia Inn feels like home away from home. Here are some of the things you will love about it.
Great Amenities
The rooms come with everything you need and more for your comfort. Some of the basic amenities include HD TVs, washers, telephone, and high-speed internet connectivity. Each room also comes with an iPad and a computer. The rooms are also air-conditioned and the décor is simply elegant and homely. There is also a conference room for those visiting for business purposes. It comes fitted with amenities such as a copier and fax machine.
Fun and Comfort
Camellia Inn offers fun both within and beyond its walls. It facilitates a wide range of on-site fun activities such as boating, hiking, kayaking, horseback riding and bicycle rentals for riding trails. It also recommends the best wine-tasting events and offers delicious foods to go with it. Additionally its location is convenient for those seeking to explore the town and shop for souvenirs.
Within its walls, Camellia Inn offers luxuries such as a hot tub, spa treatments and board games. It also has BBQ grills for those in the mood of grilling under California's lovely weather.
Delicious Foods and Exotic Wine
Camellia Inn offers a full breakfast consisting of delicious foods and beverages. You can order any food you like from the chef and expect to get your taste buds tingled. The inn also offers exotic wine from some of the best brewers in the town.
Babysitting
Those travelling with kids will love the inn's babysitting services. The Inn has some of the best babysitters who are naturally good with kids, so your little one will be in good hands.
Privacy
All the rooms in Camellia Inn have private entrances where you can come and go without anyone knowing. Additionally, the room keepers are very courteous and will respect your privacy.
Enjoy a stay like no other in Healdsburg.  Rest assured that you will be entertained in ways you couldn't imagine.  Let us pamper you here at Camellia Inn.  Contact us for more information.