Maybe you've decided to vacation locally this summer and you're searching around for a great place to stay in Healdsburg. Well if you are then you must consider Camellia Inn B&B Healdsburg as its truly an exquisite place to stay when travelling to this most beautiful vacation spot. 
If your intention this summer is to treat your family to a great getaway or take your employees on a corporate retreat then you must stay with us at Camellia Inn. They will love you for this as their stay will truly be a memorable one.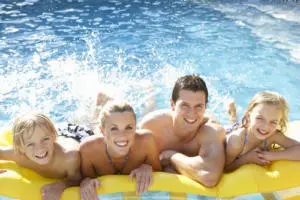 More Than Just Lodging At Camellia Inn B&B Healdsburg
Situated in the Healdsburg area in the heart of Sonoma County Camellia Inn offers an interesting and unique vacation experience. You can enjoy an intriguing blend of both contemporary and nostalgic elements. Located within close proximity to first class golfing facilities, distinguished restaurants and exquisite vistas you can certainly make the most of your holiday when staying at Camellia Inn B&B Healdsburg.
Location, Location, Location! Be Close To It All
Camellia Inn B&B Healdsburg is the ideal accommodation as its central location gives you the access and opportunity to enjoy it all. Just a short distance away from some of the world's finest vineyards guest who are wine connoisseurs will certainly have their fill when staying in Healdsburg. In addition to this our customer service is second to none and we offer some of the best accommodation rates in town. 
Enjoy First Class Amenities and Hospitality 
Some of the most important things that guest look for when seeking holiday accommodation are comfort, great service and first class amenities. That is why here at Camellia Inn B&B Healdsburg we aim to create an atmosphere that is exceptional, comforting and luxurious. Our rooms have the highest quality linens, bedding and utilize in -room devices.  
Additionally guest also have access to invigorating spa treatments and locally sourced breakfast to compliment an already fantastic stay. Make Camellia Inn B&B Healdsburg your choice this summer. Check us out online at www.camelliainn.com for more information or give us a call at : 707-433-8182 to book today.