Travelling to Healdsburg soon and looking for great accommodation? Then without a doubt you should make Camellia Inn B&B Healdsburg your number one choice. Whether your trip is meant to be one of R & R or one where you're doing a bit of business then Camellia Inn aims to make your stay in Healdsburg a luxurious and unforgettable experience.
Located in the heart of Sonoma County our B&B is a perfect blend of both contemporary and nostalgic settings situated in close proximity to renowned restaurants, exquisite vistas and distinguished golfing facilities. In addition to our exceptional location our unbeatable rates easily make Camellia Inn the best place to stay when visiting Healdsburg where guest receive superior accommodation at a very, affordable, price.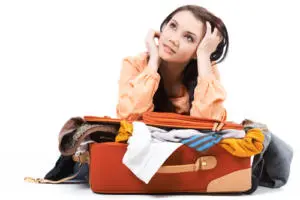 B&B Healdsburg – Camellia Inn is Highly Rated for its Amenities, Comfort and Hospitality
With so much to see the last place anybody wants to be when travelling is in their room however when there you still want the setting to be as luxurious and comfortable as possible. That is why here at Camellia Inn B&B Healdsburg we aim to create an atmosphere of exceptional comfort and luxury with exquisite bedding, furniture, in -room devices and villa styled pool.  All this topped with soothing spa treatments and a locally sourced breakfast helps to make Camellia Inn one of the highest rated choices of accommodation when staying in Healdsburg.
B&B Healdsburg – Practicing Sustainability For Over Two Decades
Although the satisfaction of our guest has always been our number one priority here at our B&B Healdsburg we have also strived to incorporate sustainable practices into our prominent, top notch service. At Camellia Inn we brag to be among the first B&B establishments to use solar water heating which has continued for more than 20 years. Not only is our mission to provide the best quality accommodation but we also make it our business to have a positive impact on the environment.
B&B Accomodation that Suits Everyone
With a wealth of places to go when in Healdsburg Camellia Inn is just within a stone throw of all the exciting attractions and vibrant hot spots. With some of the world's finest vineyards guest who are wine lovers will be happy to know that they're just a slight distance from places like the Mueller Winery, Portalupi Wine, and the Hawley Winery Tasting Room.
Also just minutes away from the Raven Performing Arts Theater, the Harris Gallery and the Healdsburg Museum you can catch up on some of the best in local art and cultural talent. When in the mood for an amazing, dining, experience some of the best restaurants in town like Chalkboard, Bravas Bar de Tapas, Valette that offer some of the finest in cuisine are just a walk down the street.
Camellia Inn B&B Healdsburg – Among the Best Accommodation In Sonoma County
With a wealth to see and do, any stay with us is bound to make a memorable impression. So for your trip to Healdsburg make Camellia Inn B&B Healdsburg your choice of place to stay. To book your stay with us today give us a call at : 707-433-8182  or check us out online at www.camelliainn.com for more information.