Nestled in the picturesque county of Sonoma in California, Healdsburg is a nostalgic and whimsical little town laden with endless possibilities for the locals and the frequent visitors as well. This small town is highly revered for its small town charm and endless possibilities for the adventurous people at heart. Healdsburg offers a home away from home for the thousands of tourists who throng the area. The town is an incubator for the coziest bed and breakfast joints that provide a broad range of services to the guests.
Most people opt for a bed and breakfast Healdsburg due to its eclectic presentation of all the finest things that wining and dining can give. The little town is the ultimate utopia for any traveler looking to experience the down to earth feel of a communal environment. From the diverse antiques to just the precise dose of modernism, the bed and breakfast spots in Healdsburg allow you to connect to real time history.
When selecting bed and breakfast Healdsburg, go for a location that will enable you to experience the beauty of the town in its entirety. There are numerous options to pick from, and you are guaranteed to be spoiled for choice when it comes to this place. Your ultimate goal is being able to spend your time in a cozy bed and breakfast Healdsburg while also enjoying a breathtaking landscape and the beauty that the town has to offer.
Tips For Selecting A Healdsburg Bed and Breakfast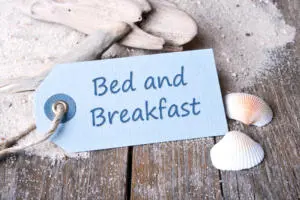 This little slice of heaven has recently experienced a renaissance in bed and breakfast spots. The town is usually frequented by romantics and families looking for the ideal location to unwind. Picking out the best bed and breakfast Healdsburg means that you are going to be able to step out of your room and look right across to the hills and valleys that surround the area. A bed and breakfast should ideally aim to give you better value, personalized attention and ultimate value for your money.
Wine Valleys
Going to Healdsburg without planning to have a taste of the wining culture-literally- beats the point of your whole visit there. The town is a rich and ancient wine producing region. It is located at the center of three major wine producing area; Dry Creek, Russian River, and the Alexander Valley. You essentially want a bed and breakfast Healdsburg that will enable you to partake-literally- in this relaxing past time without limits.
A bed and breakfast Healdsburg that is right at the core of the lush vineyards is the way to go. You can get to learn all about wines and also get to sample the exquisite and full body wines straight from these regions. Pick a bed and breakfast that is located near the cycling trails that allow you to sip some wine while riding your bike down the trails.
Foodie Joint
It is not a secret that everyone who visits Healdsburg is in search for the thrill that good food can offer. Since you are putting your foodie status to test, ensure that you select a bed and breakfast Healdsburg that gives you the best home cooked food available. The town is popularly revered for its farm to table movement which manifests in the most mouthwatering dishes that sate your palate to the fullest.
Walk from the bed and breakfast to the Healdsburg streets that are bedecked by a variety of restaurants and five-star hotels. Also, go for a bed and breakfast Healdsburg that is in proximity to the magnificent restaurants and artisan bakeries that sample some of the best pastries.
Recreational Activities
The adventure enthusiasts are also catered to by the town of Healdsburg. The possibilities are endless, but you have to be wise to go for a bed and breakfast Healdsburg that is near one of these spots. There are numerous hiking, cycling, row boats and even hot air balloon facilities that let you get to the most intimate places in the town. Don't miss out on this by selecting a bed and breakfast that is not strategically placed.
If you are the type that wants to stay in and only pop out for a swim or bask in the sun just in the comfort of your bed and breakfast Healdsburg, pick a place that centers on the archaic feel with a touch of modern amenities. Think inbuilt fireplaces, impeccable swimming and spa facilities among other things.
This vintage charm of Healdsburg continues to appeal to the masses looking for the ultimate paradise. Do not let your bed and breakfast location and rules limit you to experiencing the beauty of this place firsthand. You have so much to choose from; go for the best bed and breakfast Healdsburg has to offer.