From ziplining and ballooning to horseback riding, kayaking, and wine tasting, there is plenty to do in the eclectic town of Healdsburg CA. Here are some events to start off your new year right!
Cocktails, Jazz, and Appetizers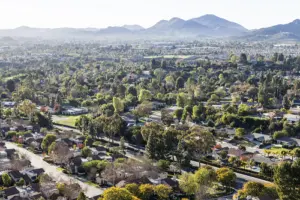 If you're looking for a swank spot for your Saturday nights in Healdsburg, head over to the Spirit Bar.  You'll find all the cool jazz, cocktails, appetizes, and ambiance for a pleasant evening out – alone, with a date, or in a group. Located at 25 Matheson Street, the Spirit Bar never has a cover charge. Happy Hour is from 4-7 p.m.; music is from 6:30=9:30 p.m. The live music is made possible by the region's most talents jazz and blues artists. From Brazilian, class jazz, and downhome blues to Cuban and Gypsy, it's easy to see why the Spirit Bar is the "go to" Saturday night joint for many live music enthusiasts!
The Ultimate Tastemaker Weekend in Healdsburg CA
Book your calendars now for the Wine Tastemaker Weekend in Healdsburg CA  from January 24 through January 26th. You'll be joining the Wine Tastemakers of Healdsburg CA for their first-ever, venture-filled wine tasting weekend! Delight in an authentic Italian wine cave dinner, and have fun in a pastry-making class held at a local, historic bakery! Of course the weekend includes a winemaker-led class on wine blending, and also encompasses a guided trail hike through an organic flower farm. The weekend starts at 9 a.m. on Friday and runs through 2 p.m. on Sunday. A percentage of the tickets sold will be donated to the local high school's cool Culinary Program! If you plan on attending all of the events throughout the weekend, be sure to book one of the nine rooms at The Camellia Inn – Sonoma County's best Bed and Breakfast that's cozy and comfortable, as well as high-tech and high-end!
Pizza and Paint
If you're not quite ready to call it a weekend yet after your 3-day Tastemaker's extravaganza, head over to 321 Haydon Street from 1 p.m. to 3 p.m. to participate in a "no-talent-required" painting class! You'll be led by two renowned art instructors from the area in watercolor basics and unique techniques.  Tickets include all the art supplies you'll need, two fabulous mimosas per artist-in-the-making, and mouth-watering wood-fired pizza!  A portion of the ticket sales from this event will also be donated to the local high school's Culinary Program! Contact us for more information.