"Don't make things too complicated. Try to relax, enjoy every moment, get used to everything." – Angelique Kerber
This is easier said than done when it comes to our lives. Our lives are filled with many unplanned interruptions so it's hard to find time to relax and get away from the stress of every day life. With that said, if you have the time coming up to get away and take time for yourself, then we suggest you look up our B and B in Healdsburg. The Camellia Inn B and B in Healdsburg is surrounded by an assortment of events coming up that will lend itself to you and your desire to enjoy the moment and have a relaxing time.
"Room Service"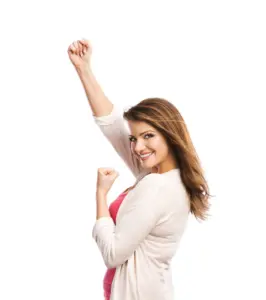 If you are a lover of a good show, then our B and B in Healdsburg has an option for you to enjoy. "Room Service" is a way to let go of the rigors of everyday life. You can get swept away to the year of 1937, where a nimble-witted producer, living on credit with several actors in a Broadway hotel, stumbles onto a great script with an angel that has $15,000 to invest! But when the angel wants to back out, the producer eludes the reluctant angel, outwits creditors, and manages to produce his play in spite of unexpected obstacles in this classic screwball comedy. It's a great play that will have an Opening Night filled with Bubbly. On Sunday, there will be a post show Discussion. Join them for opening night of any production and stay afterward for a celebratory toast to the cast and crew! Immediately following all Sunday matinees, members of the cast and crew will return to the stage to answer your questions. This event will last until February 10th. But you should book it now because tickets will sell out rapidly. Head over to this website to learn more and to buy tickets. https://www.raventheater.org/
First Friday Film Series: Smokey and the Bandit
Who doesn't love a good movie?! Or at least a re-release of an old classic? Our B and B in Healdsburg is super happy to promote Smokey and the Bandit. The First Friday Film Series returns with Smokey and the Bandit that was released in 1977. The late Burt Reynolds stars with Sally Field as a smuggler transporting beer over state lines with the police in hot pursuit. This is another way to relax and let go of everyday life. Our B and B in Healdsburg will point you in the direction to the Charles Shultz museum that's located in Santa Rosa California. You'll enjoy a complimentary popcorn and candy with admission. Head over to this website to learn more. https://schulzmuseum.org/learn/calendar-of-events/?EventId=33240&eventscheduleid=236293
2019 Wine & Chili Pairing Competition
Oh good lord, this is an event our B and B in Healdsburg is stoked to tell you about. When you stay at our B and B in Healdsburg the weekend of February 2nd you'll be in for a fun competition. You are invited to take part in the 3rd Annual Wine & Chili Pairing Competition. There will be an assortment of wineries participating in this event. Each winery will work with a local chef to create a chili recipe perfectly paired to one of their favorite wines. Guests will receive a commemorative wine glass to use for their visit to each winery to judge the wine which has the best wine and chili pairing. Votes will be collected at the end of the day. Each guest who drops in a completed ballot is entered to win one of three available prize packages. The Camellia Inn B and B in Healdsburg will book up fast this coming weekend for this popular event, so we suggest booking our stay immediately. You should click the following link to get all the details about this popular event. https://store.wilsonartisanwines.com/2019-wine–chili-pairing-competition-p244.aspx
11th Annual Lake Sonoma Steelhead Festival
We at the Camellia Inn B and B in Healdsburg suggests you check into the 11th Annual Lake Sonoma Steelhead Festival. The Lake Sonoma Steelhead Festival is Saturday, Feb. 9, 2019. This event will be held on the grounds of the Milt Brandt Visitors Center! Come Rain or shine, from the hours of 10 a.m. to 4 p.m.  There will be food, wine, beer, silent auction, live music, archery, fishing, tours, demonstrations and just about anything you can imagine, and it is FREE!. The Blue Rock Band will perform at this 2019 Festival. Click here to learn more about this event our b and b in Healdsburg loves to promote. http://lakesonoma.org/support-lake-sonoma/lake-sonoma-steelhead-festival/
Say Yes to the Best!
We know that planning any relaxing getaway for you or your family is a process. That's why this list of events happening this February is so important to tell you about. If you are thinking about staying at our B and B in Healdsburg in order to be a part of these events, then we want to talk to you. These events book up fast and so does our B and B in Healdsburg. So, contact us now so you don't miss out.