Swimming, fine dining, shopping, wine tasting, canoeing, hot air ballooning, kayaking – name it, and the Russian River Valley has it all!  As it winds through Northern California, the Russian River creates plenty of activities that you can enjoy as a family or with your partner.
Here are some ideas you should consider if you are looking to have a weekend getaway along the great Russian River.
Canoeing Trips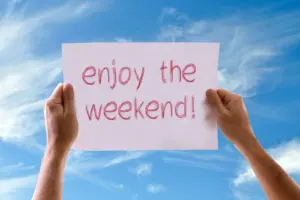 Love canoeing? The Russian River offers lots of canoeing opportunities. Just pick your favorite spot, rent a canoe and spend some time floating down the Russian River, stopping to enjoy beaches along your way. Although the waters are not so turbulent expect do to some paddling to avoid colliding into the vegetation that's along the river banks.
Wine Tasting
Northern California is well known for its great wineries. Start at Napa and enjoy tasting a wide variety of wines, and if you can afford a bottle, carry one back home and there's more! The Westside road that stretches from Healdsburg to Guerneville is packed with amazing spots to sip some vino. Arista  has a scenic vine-garden, which is connected to a tasting room.
Visit the Historic Central Plaza in Healdsburg
Healdsburg historic Central Plaza was once named among the most beautiful town squares in America by the Travel + Leisure Magazine. The town offers quite a delightful mix of luxurious and rural lifestyles, gourmet restaurants and many other charms. You would need more than a day to explore tasting rooms, bars, restaurants and galleries if you are a fan of art. In addition do not to forget the Healdsburg Veterans Memorial Beach along the very Russian river.
Relax at Johnson's Beach
As the locals will tell you, Johnson's beach is one of the best summer spots along the Russian River. Imagine sunbathing, swimming and floating along a river that's nestled among redwoods? That's Johnson beach for you! For over a century, the spot has remained Guerneville seasonal tradition with many snack bars and lounges around.
From fun water activities to luxurious lounging, the Russian River Valley has a lot to offer. If you are looking for a fun place to unwind and relax after a long day of activities, the Camellia Inn is a great place to spend your time. Contact us for more details.