"Sigh… there goes another summer, Snoopy!" – Charlie Brown
Not yet Charlie Brown! Not yet! There is so much still left to do. Even though we are almost getting to the point where the children will get back to school, and the vacations will be ending, there is so much still to do! The kids may start school in the middle of August or after Labor Day. But there is plenty of time for you to plan a trip and experience everything that downtown Healdsburg is offering between now and Labor Day.
The Downtown Healdsburg Camellia Inn B&B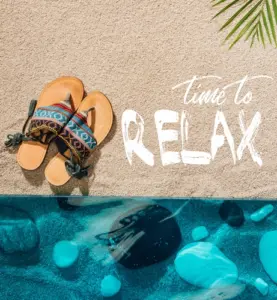 We can't start this whole blog post off without telling you why you should stay with us. The biggest reason is our accessibility. We are a 5-minute walk to the downtown Healdsburg plaza town and to the plethora of Healdsburg attractions. With that said, if you'd just like to come stay with us and not leave your accommodations, that's cool too. Our Spa Packages and Spa Treatments are all top notch with exceptional massage therapists. Our Breakfast begins bright and early with the first pot of fresh roasted coffee being brewed at 7:15. Our breakfast starts at 8:30 and lasts to around 10:00. We are more than happy to accommodate your schedule with a breakfast to-go or a breakfast meal that caters to any food allergy or diet you are apart of. Our rooms are comfortable and peaceful. We are the Bed and Breakfast that wants to help with your stay, but also plan your day. Below are some really wonderful events coming up for the end of July through August in or around downtown Healdsburg.
Shelton's 10 Year Anniversary Celebration!
On Saturday July 21st from 12pm to 4pm come celebrate Shelton's Natural Foods Market and their 10 year anniversary in the center of downtown Healdsburg. Come join them as they celebrate with tastings, demo's, samples and entertainment. That entertainment includes the Raven Players. This is a free to the public event that includes vendors like Lagunitas Brewing Company, Seven Stills Brewing Company, Clover Stornetta and so many others. Come to downtown Healdsburg and help them celebrate and support the Russian Riverkeeper Organization. Please click their name to find out more about their wonderful organization.
Wine Country to the Rescue
This event is a little hop skip and a jump from our downtown Healdsburg location, but it will be a great experience for you. Head to Trentadue Winery in Geyserville, which is about ten minutes from our downtown Healdsburg lodgings. Join them for a exceptional Sonoma County  fundraiser on July 21, 2018 from 6 to 10 pm. Wine Country to the Rescue is a Dinner Dance and auction that supports Northern Sonoma County Firefighters. Tickets and event sponsorships are now available. Never heard of Wine Country to the Rescue? Then head over to this website to purchase tickets and to learn more about this wonderful event. http://winecountrytotherescue.com/
I Love You, You're Perfect, Now Change
On August 2nd through August 19th the Raven Performing Arts Theater located a few minutes from our downtown Healdsburg B&B will host the North Bay premiere of a brand new, updated version of the classic comic musical revue. Four actors play multiple roles in this celebration of dating, mating, and the twists, turns and tangles of modern relationships. This will be performed in an intimate cabaret style at the Raven. Join them for the opening night of any production and stay afterward for a celebratory toast to the cast and crew! Immediately following all Sunday matinees, members of the cast and crew will return to the stage to answer your questions. Check out more by visiting their website: http://www.raventheater.org/
Bounty of Sonoma County Dinner
On August 10th from 5:30 pm to 8:30 pm, head out of our downtown Healdsburg Inn and head ten minutes to Jordan Vineyard and Winery to experience a celebration of Sonoma County agriculture with an al fresco dinner party in Healdsburg that brings the region's greatest culinary treasures to your plate. Each course will be prepared with a combination of traditional French and modernist cooking techniques and paired with a specific vintage of Jordan, beginning with Chardonnay before moving into vintages of Jordan Cabernet Sauvignon. The evening concludes with a dessert reception and coffee in the Jordan dining room. Head over to their website to buy tickets and find out more. https://www.jordanwinery.com/events/bounty-sonoma-county-dinner
Spend the end of the Summer in Downtown Healdsburg
There is still so much to do in downtown Healdsburg this summer. This is just a handful of events that we at the Camellia Inn believe you will have a wonderful time experiencing. Please contact us to book your stay and to ask any other questions about these wonderful events. We would love to help with your plans.