We are winding down the month of June and there is still so much to do when you stay with us at the Camellia Inn B&B in downtown Healdsburg. From music, to movies, to wine tastings or to walks around downtown Healdsburg Plaza, there are a ton of wonderful experiences to have during your vacations or getaways. Our location is only a walk or short drive to all these wonderful events. We want to let you in on some of these upcoming events, so you can plan your summer itinerary around them. Here is a list of some upcoming and fun things to do during this last weekend of June and into the month of July.
Sunset Supper at Vista Point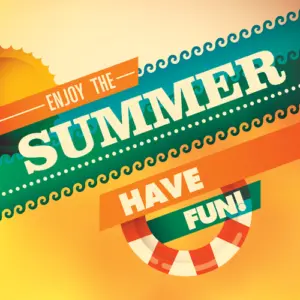 On Saturday June 30th, Jordan Vineyard and Winery will host a festive dinner party at Vista Point, the highest hilltop on Jordan Estate. The festivities will start with a reception at the Winery Chateau and then you will be chauffeured to downtown Healdsburg to experience a trip through the Jordan 1,200-acre Estate to reach its summit at Vista Point. You'll then be seated to dine on a four-course dinner by their Chef. The food will be paired with many vintages of Jordan wines. The experience will end with a dessert reception while the sun sets behind the mountains while you enjoy a glass of the Jordan Cabernet Sauvignon. The beauty of the setting combined with the tastes of the Jordan Estate will be sure to set the tone for a wonderful getaway in downtown Healdsburg. For more information on this event, you can head over to their website, https://www.jordanwinery.com/events/sunset-supper-at-vista-point-wine-dinner
Tacos, Tequila & Trivia!
Are you versed in everything Dog related? If so, you should head to Santa Rosa and the Charles Shultz museum which is only a 15-minute drive from the Camellia Inn in downtown Healdsburg. On Friday, June 29, from 6:00 – 9:00 pm, you and your family can enjoy a Snoopy-themed trivia celebration that highlights the Museum's year of the dog. If your team is lucky enough to win, then, you will receive the best in show award along with a great prize. This trivia event is coupled with flights of tequila and tons of tacos to enjoy. Sit by the outdoor fire pit and play a game of giant Jenga while having an after-hours access to all the Museum galleries. For all the information on this event check out the website by clicking this link,  https://schulzmuseum.org/learn/calendar-of-events/?EventId=32665&eventscheduleid=233951
Healdsburg Duck Dash & Kids' Parade
The Downtown Healdsburg Plaza will be filled with so much for you and your family to experience on the 4th of July. One fun event for you and your children to take part in is the Healdsburg Duck Dash & Kids' Parade. You can join hundreds of other families and kids of all ages for the annual 4th of July Kids Parade and Duck Dash in the downtown Healdsburg Plaza on Wednesday, July 4th from 10:30am to 1:30 pm. In its seventh year, the event continues to be a major attraction for Healdsburg community to celebrate the founding of our nation. The event is presented by the Rotary Club of Healdsburg Sunrise and the City of Healdsburg. There will be live music and activities for everyone. These activities will include; games, races, face painting, and special guest appearances from Uncle Sam, the Russian River Ramblers and the Healdsburg Community Band. It's a great time for parents and kids. To find out more about this downtown Healdsburg event, you can head over to this website, https://rotaryclubofhealdsburgsunrise.org/SitePage/4th-of-july-healdsburg
Wine Country BIG Q – BBQ Competition & Festival
I think we all can agree that anything having to do with a BBQ festival and Competition is intriguing. On Saturday July 7th, from 1:00 to 5:00 pm in Petaluma, which is just a hop skip and a jump from downtown Healdsburg, you'll be able to partake in the 8th Annual Wine Country Big Q BBQ Competition and Festival. This event will feature pit masters from throughout the West Coast. You'll be able to taste "authentic" barbecued meats, world class wines, award winning brews, great local spirits and delectable desserts while enjoying great live music. This event will help the Benefit for Sonoma County Vet Connect. Check out their website to learn more, www.winecountrybigq.com
Summer with us in Downtown Healdsburg!
Right now, is the perfect time to get in on all the summer fun that downtown Healdsburg and the surrounding Sonoma County areas are offering. From live music, to great wine and to the 4th of July extravaganzas, downtown Healdsburg has you covered. There is so much more to experience when you decide to stay with us at the Camellia Inn in downtown Healdsburg. We'd love for you to contact us, so we can help plan your summer getaways, and to let you in on what summer packages we are offering that will all combine in giving you the very best experience imaginable.