It's June, which means your children are either finished up with the school year or just about to. Most likely, you've already discussed some plans for your family vacation this summer. If not, we believe picking the Camellia Inn Bed and Breakfast in downtown Healdsburg for your family vacation is the perfect idea this summer.
Our downtown Healdsburg b&b has everything, everyone in your family would want during your summer trip. From our beautiful swimming pool, to our magnificent spa treatments, to our delicious locally sourced breakfast and to our IPAD offering for the kids. But more importantly, our location in downtown Healdsburg is ideal. We are a short walking distance from the Healdsburg Plaza, or a short car ride to many of top of the line wineries Sonoma County has to offer. But we are more ideal because of the many things your and your family can take part in this summer. Here is a list of the upcoming events that are available to you this June and July, that might entice you if you are still looking for a reason to plan your family trip to downtown Healdsburg.
Tuesday in the Plaza Concert Series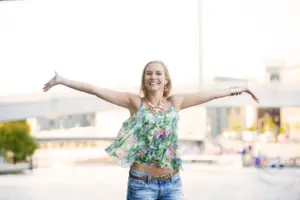 Every Tuesday from May 29th until August 29th you can head out of the Camellia Inn and walk two minutes to Healdsburg Plaza Park in Downtown Healdsburg to enjoy the Plaza Concert Series. From 6 to 8 pm our plaza will offer up a free concert series with a great selection of musicians for your listening enjoyment. These food vendors will offer some delicious snacks to enjoy from 5 pm – 8 pm:
The Wurst
Chalk Hill Cookery
Lola's Market
Amy's Wicked Slush
Healdsburger
Mountain Mike's Pizza
Head over to this website to get more information and see the musicians and bands that'll be on the schedule every Tuesday. http://www.ci.healdsburg.ca.us/335/Summer-Concert-Series
Healdsburg Art, Food, & Wine
This inaugural event happening from June 14, 2018 – June 16, 2018 has everyone in downtown Healdsburg giddy and excited. We think your family will enjoy an event like this because it takes place at many different locations around our beautiful town of Healdsburg. Their website says, "Spend three days immersed in the visual arts, culinary arts, and vintner arts at the inaugural Healdsburg Art-Food-Wine (AFW) weekend. All activities are focused on Healdsburg's amazing local arts, food, and wine scenes." You can head over to this website to find out all the rest of the details https://healdsburgartfoodwine.com/. Or you can contact us to book a room today and we can map out those 3 days with you.
Father's Day at the Schulz Museum
Father's Day is just around the corner and we'd love for you to stay with us at our downtown Healdsburg b&b so we can help celebrate him. We also believe a trip to the Charles M. Schulz Museum in Santa Rosa, Ca is a great idea for the whole family. His admission is free on June 17th, but you can head over to this website to purchase tickets for the rest of the family. https://schulzmuseum.org/learn/calendar-of-events/?EventId=32659&eventscheduleid=233940
Whiskey and Wine Tasting Flights
Our downtown Healdsburg location is perfect for your family to bring your father for the night and celebrate Father's Day. A cool thing happening on Sunday June 17th at Chateau Diana Winery from 12 pm to 5 pm PDT is the "Happy Father's Day! Whiskey and Wine Tasting Flights." You can contact them to find out all the details or book a reservation. Contact them at tastingroom@chateaud.com or call 707-433-6993.
Shrek, the Musical
Right smack dab in the heart of downtown Healdsburg is the Raven Performing Arts Theater. What could be better for children during their summer vacation than to see Shrek, the musical? From June 22nd through July 8th the Raven will be lucky to bring this fun and inspiring story to you and your children. You can head over to the website to purchase tickets and to find out all the other information you want. http://www.raventheater.org/
Summer Vineyard Hike
The family who hikes together, stays together. We don't know if this has ever been said, but we believe it. On June 22nd you and your family can head out on a hike across the beautiful Jordan estate. "Covering three miles of hills and valleys, this moderately strenuous hike will pass through natural wildlife habitat, sustainably farmed vineyards, and cattle ranch, as well as around our secluded lakes, chef's garden, apiary and olive orchards, where a Jordan Estate Olive Oil tasting will take place by the trees." This sounds like heaven to us! We hope your family gets the chance to experience it. Head over to their website to learn more:  https://www.jordanwinery.com/about/jordan-estate
It's time to come to Downtown Healdsburg
We believe this list of June events is enough to get you to come to downtown Healdsburg for your family's summer getaway. Whether you stay with us at our Camellia Inn, or another downtown Healdsburg hotel, we know you'll experience a great family trip. Contact us at any time so we can answer all your questions or to book your stay. Cheers!