"Sweet days of summer, the jasmine's in bloom
July is dressed up and playing her tune
And I come home from a hard day's work
And you're waiting there, not a care in the world
See the smile a-waitin' in the kitchen, food cookin' and the plates for two
Feel the arms that reach out to hold me, in the evening when the day is through
Summer breeze, makes me feel fine, blowing through the jasmine in my mind"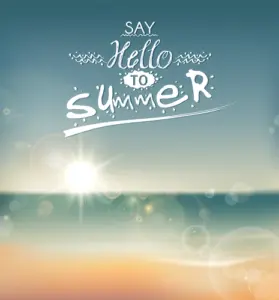 I know we are dating ourselves here with the song 'Summer Breeze' by Seals and Croft, but doesn't it just feel right reading the lyrics right now? It's April, spring has sprung forward, and the sun is patrolling the sky just a little bit longer. Summer is right around the corner, and there's no better time like now to plan a stay with us at our Healdsburg Inn. It's just the right thing to do, for so many reasons.
Do it like Demi
As Demi Lovato sings, 'I'm sorry, not sorry." Honestly, we hope we are back in your good graces with a current musician. But seriously, we are sorry, that we aren't sorry, that summer is right around the corner. Everything in Healdsburg is livelier during this time. People are walking the Plaza and Center street, shopping, tasting wine and eating delicious food at restaurants. We have so many different types of people staying with us at our Camellia Healdsburg Inn and it's such a treat. But what should you expect when you stay at our bed and breakfast?
Expect the Unexpected
Special touches from warm and friendly owners who love what they do and the guests they serve.  The character of the Healdsburg Inn is a large reflection of the owner's personality.  Nowhere else will you get the pampering that is available at our Camellia Inn B&B.  Everything from, exceptional linens and bedding to a breakfast that can be catered just for you. We'll also help you plan your days and night out. That is what innkeepers do best and love doing.  Once you try our Healdsburg Inn, you will be hooked for life.
Expect a Real Spa Experience
Booking a Healdsburg Inn Spa treatment with us at the Camellia Inn won't break your bank. We are competitively priced and our licensed massage therapists are trained in all modalities. Located in our original sun porch with period tile floors and tall ceiling, it is an elegant sanctuary of retreat. If you book a guest room with us, we can do individual massages in your room for a small upgrade fee. This way, you can melt away in the comfort of your own room. Please click here, to peak at all our Healdsburg Inn Spa treatments.
Expect a Beautiful Breakfast
When it comes to breakfast our Healdsburg Inn B&B has you covered for whatever experience you want. We know that everyone's type of stay is different and a lot of you want your privacy. With that said, our main dining room table is perfect for homestyle dining. We pride ourselves on being unobtrusive, so if you don't want to dine with everyone else, we can set you up in your room as well. Or we can make you something to go. Like we said, our Healdsburg Inn has you covered.
We believe in supporting our local farmers, ranchers, and local businesses. Whenever possible, our breakfast ingredients are locally-sourced, organic and sustainable, in-season and "right off the farm" fresh. If you've never had an egg that wasn't shipped to a grocery store from far away, eating breakfast at our Healdsburg Inn will be a revelation. Our eggs come from local hens that are well treated, and they're delivered fresh daily.
So, head down to our dining area around 7:15 am for some warm beverages and hang out. Around 8:30am we'll start putting out all the fresh delicious breakfast delicacies to enjoy.
Expect it all at the Camellia Inn
Our Healdsburg Inn has a rich history and we at the Camellia Inn can accommodate anything. If you are needing a getaway, and would like some wine, food and a massage, then we have the package or room for you. If you want to come to the Healdsburg Inn for your romantic getaway, we have the Wine Country Date package that'll meet that need. Also, if you're looking to host a party or get together with a group of friends, we have off-site rooms that will give you your privacy while also being connected to the Camellia Innkeepers.
Summertime at our Healdsburg Inn
We can't stress enough, how excited we are that summer is so close! We can't stress enough how great Healdsburg is during the summertime. So much to see and so much to do. Interested yet? We thought so! Come to our website by clicking here and explore for yourself through visually what we want to provide you with. If you are all ready to book a stay with us, please click this contact us link and we'll get the process started.