"Whoe'er has travel'd life's dull round, Where'er his stages may have been, may sigh to think he still has found the warmest welcome, at an inn" – William Shenstone
So, you've moseyed over to our blog page because the title, the 'Best Sights of Sonoma County' caught your attention. I'm glad it did. I was kind of excited myself to sit down and write this post because I got to think about the absolute beauty that Sonoma County is and is surrounded by.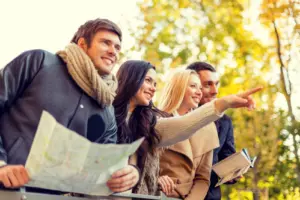 The first thing to do, of course, is to book your stay with our Healdsburg Inn. The Camellia B&B is the center of everything in Healdsburg. Our Healdsburg Inn provides an easy come and easy go, old-fashioned but relevant bed and breakfast stay. This Healdsburg Inn provides us a unique ability to be able to create a blog post like this because we are lucky to be surrounded by so many beautiful sights to see. Below is a list of three of our favorite sights of Sonoma County.
Bodega Bay
There's no place else that I could start! Our Healdsburg Inn is just about an hour away from Bodega Bay. There are a few ways that you could get there, all of which have a wonderful drive ahead of you, with many possible stops along the way. We hope you make it a whole day's trip. There's so much to see and do once you get to Bodega Bay, so get those cameras ready!
When you get to Bodega Bay, we suggest you head over to Doran Beach. There are remarkable scenic cliffs, access to sandy coves; vantage points for observing migrating gray whales. We suggest packing a picnic basket and take advantage of the smooth sand and wonderful views. If you have a handful of people, why not consider horseback riding on the beach. Yep, awesome, I know. Obviously, you're staying at our Healdsburg Inn, but say you want to camp out for the night, they have campgrounds you can check into. We won't give your room away, ha. Doran beach also has a boat launch, coastal access for fishing, clamming and surfing.
If you leave our Healdsburg Inn and head out to Bodega Bay for some seafood, there are some great options. We suggest Lucas Wharf for some fantastic Clam Chowder. Anything and everything crab, you can check out Spud Point Crab Company. Their Crab cakes are exceptional. Finally, Fisherman's Cove is the place to get some delicious Oysters as well as a wonderful bowl of Clam Chowder.
Lake Sonoma/ Warm Springs Dam
We've heard so many stories here at our Healdsburg Inn about families heading up to Lake Sonoma while they stay with us. The stories all revolve around how much fun they had and how beautiful the setting is. All of us at our Healdsburg Inn, can attest to how brilliant Lake Sonoma and the Warm Springs Dam is. Lake Sonoma is about a 37-minute drive from our Healdsburg Inn's front door. I'll tell you this, the drive from here to there is breathtaking. It's you and the road.
If this is a stop you are planning to make, we suggest setting up a picnic basket. There's not much out there, so we don't want you to be thirsty or hungry. If you want some breakfast for your road trip, our Healdsburg Inn will put something together for you. Just let us know!
Camping, Fishing, Boating, Hiking, and picnicking are all highly encouraged if Lake Sonoma is the destination for you. If you want to learn more about Lake Sonoma and Warm Springs Dam, click Lake Sonoma Information.Our Healdsburg Inn can put together an exact itinerary for you if you want. We don't mind.
Armstrong Woods
I don't know how many times that I've recommended Armstrong Woods to our Healdsburg Inn's residents. It's an extremely high number. Armstrong Woods is another 30-minute drive from our Healdsburg Inn's central location.
Here are a few things to see and a few trails to go on while you're enjoying Armstrong Woods.
The Tallest Tree
The Oldest Tree
The Colonel Armstrong Tree
The Icicle Tree
The Discovery Trail
Pioneer Nature Trail
Our Healdsburg Inn believes this is another excellent place to have a picnic or family adventure. It's also a gorgeous venue to have a wedding. I suggest heading over to the Armstrong Woods website to read about the history of Armstrong Woods, as well as the trees stories and what you can look forward to on those fantastic trails.
Our Healdsburg Inn
We are proud of the fact that our Healdsburg Inn is located so close to all of Sonoma County's beauty. You should contact us as soon as possible to book your rooms. Then allow us to help you plan a day trip to either Bodega Bay, Lake Sonoma or Armstrong Woods. We'll pack a picnic basket and hope you'll take us with you!