I know the title of this blog post is a play on Bob Marley's awesome song 'Stir it Up', but it remains true to the purpose of this post. You've already planned to stay with us at the Camellia Inn, but now you're looking to plan what you're going to do while on vacation. I think one of the most relaxing and enriching experiences is to hit up a local spa. There are so many spas in Healdsburg, California that you can choose from but the Spa at our Inn, is second to none.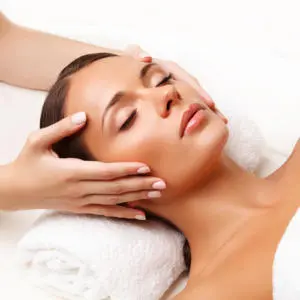 Enjoy Our Spa and More
Massages
The Camellia Inn Spa is one of the best places for you to enjoy a wonderful massage from one of our licensed therapists. While staying in one of our guest rooms, a 35-dollar charge per treatment will be added after booking for on-site service at the rental. A Couple's Massage is two treatments. Even though we don't offer couples massages, we offer a couple's package which is two treatments at different times.
Let me tell you this, even if you aren't staying with us at the Camellia Inn, we offer 60 to 90-minute massages with highly trained therapists in many different modalities of treatments. We are competitively priced and our therapists are among the finest professionals in wine country. From the staff to the care they provide you won't leave this place feeling like you wasted a portion of your time and money.
A sibling of mine injured her ankle while saving a baby giraffe from a fire. No, just kidding, she sprained her ankle while playing softball. She had been having lingering ailments from this injury so I asked her to allow one of our massage therapists to look her over. She ended up choosing the 60-minute Master's Massage. Our Senior Therapist focuses on the specific needs of your body in order to create a highly customized treatment utilizing many techniques for ultimate stress relief and relaxation. It was a moment in my friend's life, when she realized just how much we need establishments like ours. She's come back 3 times since, and her ankle feels like there was never an injury to begin with.
Locally Grown Breakfast
If you're fresh off your morning massage with one of our brilliant massage therapists, then you are about ready to enjoy the locally grown breakfast we provide. We believe in supporting our local farmers, ranchers and local businesses. Whenever possible our breakfast ingredients are locally-sourced, organic and sustainable, in-season and "right off the farm" fresh.
Breakfast starts at 8:30am and lasts until 10:00 am but we don't want you to miss out if you are in a rush or you want to sleep in. We start brewing coffee and getting everything prepped starting at 7:15, so please let us know what your plan is. We can feed you earlier than 8:30 am and we can make up a "to-go" breakfast order for you. We want you to take full advantage of the Bed and Breakfast you are paying your hard-earned money for.
Another cool thing we do here at the Camellia Inn is that we can cater your breakfast to a specific diet that you happen to be on. With notice we can modify our recipes to meet almost any food allergy and special dietary need you may have. Vegetarian, vegan, gluten free, or dairy free. It's all part of ensuring that your Camellia Inn experience is everything you could hope for, and at a better price than anywhere else.
I don't think you can go wrong with the Spa experience we offer here at the Camellia Inn. From the massages our highly qualified therapists offer to our delicious locally-sourced, organic and sustainable breakfasts, you'll receive exactly what you desire. There's not a doubt in my mind that you'll end your stay with us at the Camellia Inn feeling relaxed and enriched.  Contact us and make your reservation.