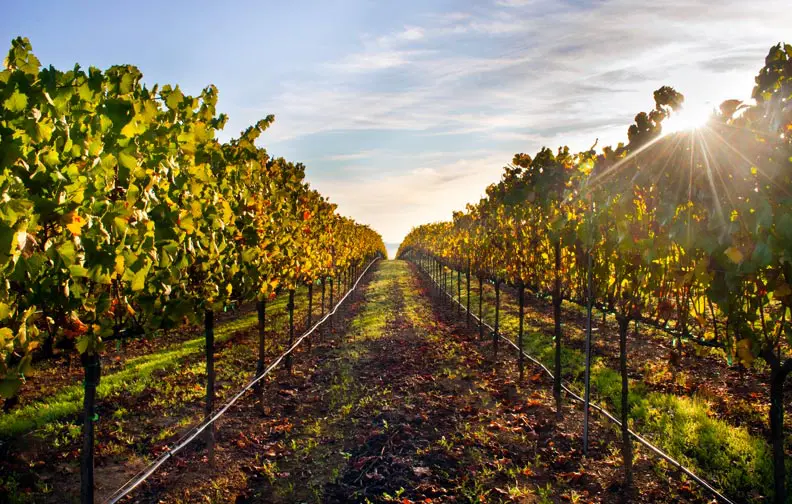 Healdsburg, CA is in the center of three, diverse Sonoma County wine regions and home to well over 100 different wineries. With so many Healdsburg wineries at your fingertips, it can be hard to decide which to visit …
The small town of Healdsburg is surprisingly down to earth, given its many charms and reputation as a superior wine tasting destination. Our charming town remains friendly and walkable, with excellent shops, galleries, restaurants, and – of course! – wine tasting rooms to visit.
With so many in the area, it's easy enough to follow your own nose when it comes to visiting Healdsburg wineries. If you're looking for some direction, however, you cannot go wrong by starting out at any one of the popular wineries listed below.
Popular Healdsburg Wineries
Bella Vineyards & Wine Caves – 9711 W Dry Creek Rd
Bella Vineyards is an off the beaten path winery specializing in old vine Zinfandels with a major focus on sustainability. Enjoy a tasting in their wine cave or out on the lawn. For even more fun, sign up for one of their entertaining vineyard tours.
Ferrari-Carano Vineyards and Winery – 8761 Dry Creek Rd
Ferrari-Carano's Dry Creek Valley estate is one of the most beautiful in all of California wine country. Not only does the winery produce a delicious gamut of wines, it's also home to 5 acres of European-style gardens you can peruse while sampling their wines. Stunning!


Gary Farrell Vineyards & Winery – 10701 Westside Rd
Gary Farrell Vineyards was one of the early Russian River Valley pioneers. The winery has stayed small, focusing on vineyard-driven pinot noir and chardonnay. Visit them for indoor and outdoor lounges with restaurant-style service, food pairings, and gorgeous views of rolling vineyards.
Jordan Vineyard & Winery – 1474 Alexander Valley Rd
Jordan's must see Alexander Valley winery offers multiple tasting and touring experiences at their sprawling, European style vineyard. Come take in the tastes, views, and hospitality of one of the area's most popular wineries.
Williamson Wines – 134 Matheson St
Williamson is home to award-winning wines, excellent food, friendly, knowledgeable staff – and free wine tastings in downtown Healdsburg. They also offer Helicopter Tastings, which includes a wine-paired dinner at the winery after a scenic helicopter ride over Healdsburg. Wow!
And That's Not All …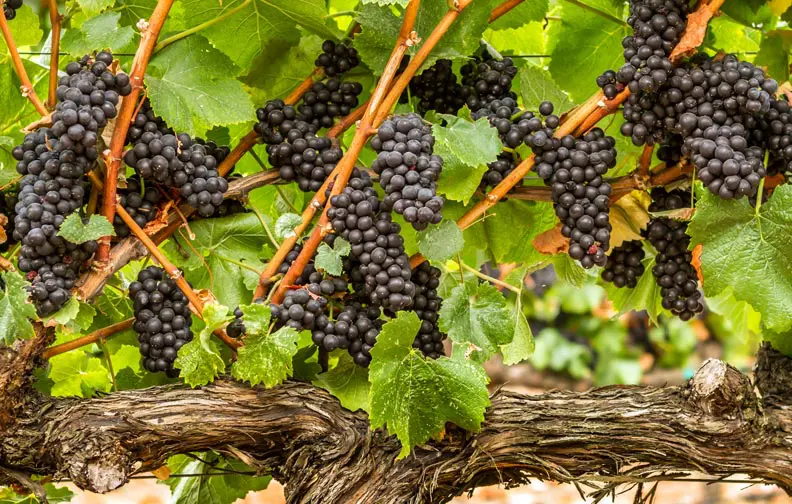 The wineries listed above are just a start for your explorations. There are many, many more Healdsburg wineries worth your attention and lots of different ways to visit them – walking tours, driving tours, and more.
Best of all, our Healdsburg bed and breakfast, Camellia Inn, is within easy distance of many of the area's best wineries. Healdsburg Plaza, home to 35 wineries, boutique shopping, and both Zagat and Michelin rated restaurants, is only two short blocks away.
Further, we've developed connections that allow us to arrange private, by-appointment-only, wine tasting and other special experiences for our guests. Reserve your room at Camellia Inn today!