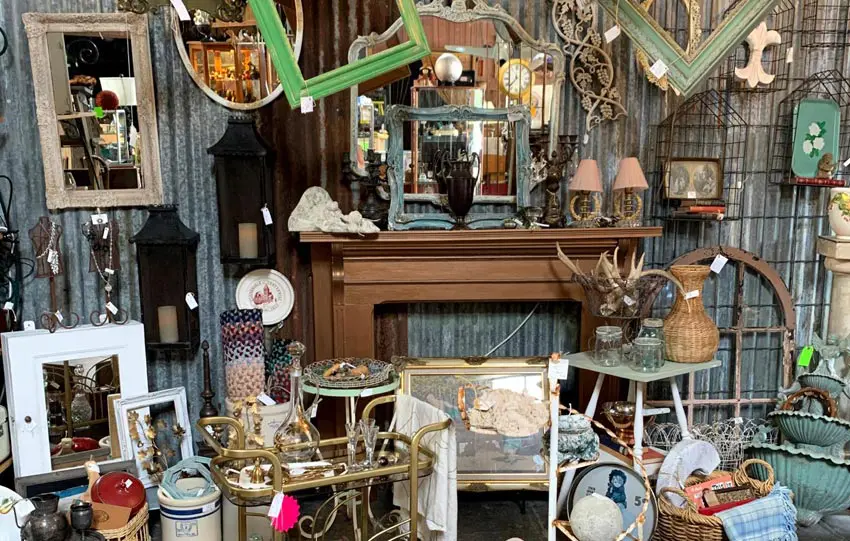 If searching for vintage treasures is one of your favorite pastimes, you'll be happy to learn that there are a number of excellent Healdsburg antique stores – and all within easy walking distance of Camellia Inn!
There's nothing quite like antique shopping.
With most other stores, you have a good idea of what's inside before you enter. When it comes to antique stores and vintage shops, however, you never know what you'll find. Every visit is like an exciting archeological dig: what fantastic treasures will you discover today?
Healdsburg is home to a variety of antique shops and, like the rest of downtown, getting to them from our Healdsburg inn is a snap.
So go ahead: grab your hat and sunglasses, put on those comfy walking shoes, and follow me to fun!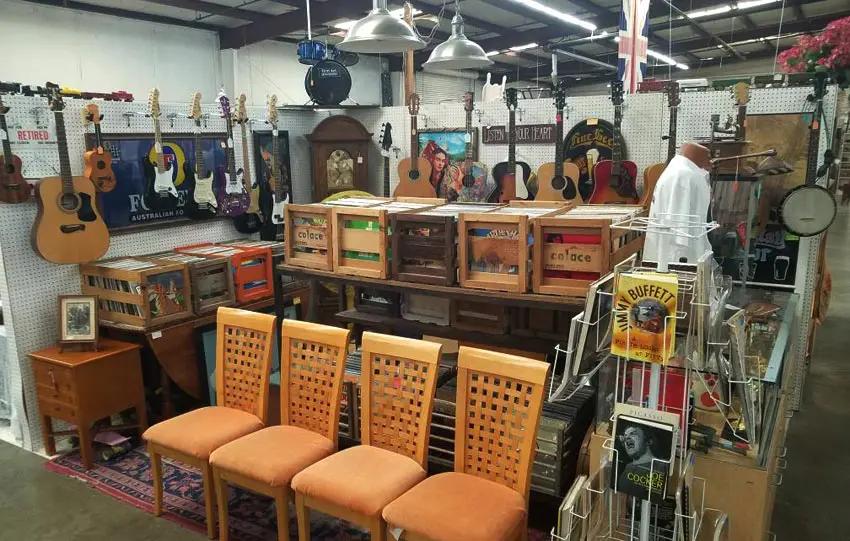 Healdsburg Antique Stores
Antique Harvest – 225 Healdsburg Ave
Over 7,000 square feet of antiques, jewelry, art and more. Antique Harvest is an antique, itself. As Healdsburg's oldest store, it has been in business for over 45 years!
Mill Street Antiques – 44 Mill St
More than 30 vendors in 15,000 square feet offering traditional, contemporary, and mid-century items as well as shabby chic furniture, and decor.
Modern Antiquarium – 452 Healdsburg Ave
30-plus vendors offering an ever-changing array of incredible and often one-of-a-kind vintage and antique items.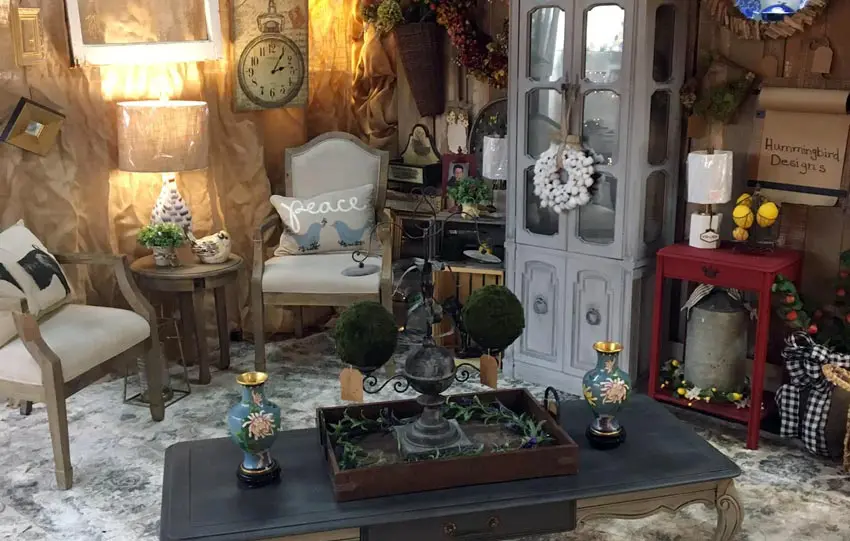 Shoffeitt's Off The Square – 208 Healdsburg Ave
Shoffeitt's offers an eclectic mix of vintage, antique, and hand-made treasures, including upcycled items and repurposed pieces.
Ærena Galleries & Gardens – 115 Plaza St
Ærena Galleries is mainly a high-end boutique for contemporary art, design, and furnishings. Their offerings also include a variety of vintage objects and curiosities, however.
And So Much More
Antiques aren't the only thing within easy walking distance of Camellia Inn. Our convenient location puts you within a ten minute walk of most of the best of Healdsburg. This includes the historic Healdsburg Plaza shops, galleries, restaurants, and park area with benches and a gazebo.
It is very relaxing to spend the day visiting all the wonderful shops in downtown Healdsburg, knowing the comfort and privacy of your Camellia Inn guest room is just steps or minutes away. So convenient!