"The American people want something terse, forcible, picturesque, striking – something that will arrest their attention, enlist their sympathy, arouse their indignation, stimulate their imagination, convince their reason, awaken their conscience." — Joseph Pulitzer
Doesn't this quote grab you from the get-go? It did for us. The language is so poignant and true. I think this can be said for more than just Americans obviously, but it's just a striking quote that makes us think about what would arrest our attention or stimulate the imagination? There are so many possibilities in Sonoma County that can help us all to achieve this. What we'd like to highlight now is some of the many Russian River Valley Tours you can take advantage of when you come our way.
Adventures in Cycling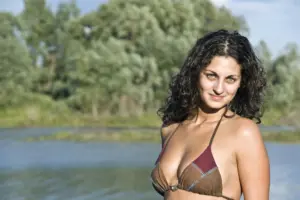 If you are a lover of cycling, then we suggest you reach out to Dave Brazell and the Adventures in cycling Russian River Valley Tours. They have motorized bicycles to regular bicycles. He'll bring you and your friends on a beautiful journey around the Russian River Valley. You'll stop at some wineries, you'll visit some picturesque spots, and he'll plan a nice picnic with some great food at another beautiful location. All in all, you won't be disappointed, and you won't be exhausted. There are many different different types of Russian River Valley Tours he can plan for you and your friends. So, reach out to the following website and learn more about what can be at your disposal. https://winecountrycyclingtours.com/
Burke's Canoe Trips
Another Russian River Valley tours for you to investigate is with Burke's Canoe Trips. Located in the heart of the redwoods, Burke's is a ten-mile self-guided canoe trip through the Redwoods. You can comfortably do this trip in approximately 3 ½ hours, actual canoeing time. However, most people picnic, swim, sunbath, etc. and are usually out close to 4 or 5 hours. You will see wildlife such as: otter, Great Blue Heron, osprey, turtles, egret, and more. Canoeing at Burke's is a true Russian River Tradition. They are in the heart of their busy season, so it's best to start planning this adventure now. Head over to their website to find out all the details for what will be a fun adventure. http://burkescanoetrips.com/
Russian River Adventures
The next Russian River Valley Tours you can take a look at is with Russian River Adventures. With all the rain Sonoma County had this past year, the water levels are exceptional. Russian River Adventures are celebrating their 19th year and welcome you and your pets. These self-guided Russian River Valley Tours can be a full 9-mile day trip or a half 4-mile day trip. This river excursion is a highlight to so many individuals, so we suggest reaching out to Russian River Adventures as soon as possible so you don't miss out on a wonderful time. Click this website to find out everything you need to know about booking your Russian River Valley Tour. http://russianriveradventures.com/
Healdsburg Wine Tours
We can't have a Russian River Valley Tours list without a Wine Tour…Right? So, with that said, we suggest you reach out to Healdsburg Wine tours. Healdsburg Wine Tours takes great pride in creating a day of introduction and exploration… guests travel in style to smaller wineries that reside off the beaten path, where they will enjoy intimate and personal wine tasting experiences borne of the relationships that Healdsburg Wine Tours has developed with winemakers and winery owners throughout the area. This Russian River Valley Tours can create an itinerary to fit your specific needs and requests or guests may take advantage of the Healdsburg Wine Tours extensive knowledge of the Healdsburg and Sonoma County area to discover the hidden treasures and incredible beauty of Wine Country. If you love wine, being treated like a member of the family, and picturesque settings, then the Healdsburg Wine Tour is a perfect for you and your parties. Here is a link so you can get all the details to plan your Russian River Valley tour. http://www.healdsburgwinetours.com/
Russian River Valley Tours and the Camellia Inn
The choices we listed above are only a handful of Russian River Valley Tours that you can be a part of for your next fun excursions. If you are planning a vacation and need a place to hang your hats while you enjoy your Russian River Valley tours then we at the Camellia Inn would love for you to stay with us. Even if it's an overnighter, we have you covered. We can also help you plan one of these Russian River Valley Tours for we have made some wonderful connections along the way. Reach out to us! Our staff is ready and willing to help in any way we can. We look forward to hearing from you! Cheers!