"There is no private house in which people can enjoy themselves so well as at a capital tavern… No, Sir; there is nothing which has yet been contrived by man by which so much happiness is produced as by a good tavern or inn." – Samuel Johnson
Our Healdsburg Inn believes in this quote wholeheartedly! Our overall goal is to welcome you to our wonderful town and provide you with the opportunity to stay in an atmosphere that's happy and comfortable. The Camellia B&B is the perfect setting for you to enjoy a brilliant Spa package, a delicious breakfast, a heavenly bed to sleep in and so much more. Our Healdsburg inn is in the heart of our historical downtown and walking distance to restaurants, wineries and events. With the summer winding down, and Labor day fast approaching, we thought it would be helpful to give you a list of upcoming events so you can plan your end of the summer getaways while staying at our Healdsburg Inn, or another.
Downtown Sidewalk Sale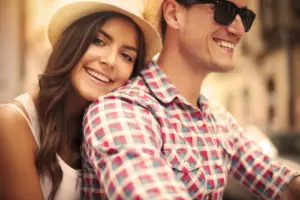 If you're planning to stay with us at our Healdsburg Inn from August 16th through the 19th, then you are in for a real treat. From Thursday through Sunday our downtown shops will be offering so many fantastic deals and sales. They have something for everyone! From chic outfits to casual summer dresses, fine leather shoes to shoes you can run around in, perfect birthday gift to the perfect wedding gift, culinary necessities to garden decor, handcrafted redwood tables to plush sofa furnishings, and so much more! It will be a great weekend to stay with us at our Healdsburg Inn and shop it up.
Home Brewing Kombucha
Our Healdsburg Inn loves to support SHED and highly encourages you to check out this event that takes place on Saturday August 25th. If you can brew a cup of tea, you can brew kombucha! There's so much to love about this fermented tea. It's loaded with gut-healthy probiotics, lightly effervescent and delicious. We'll be learning how to make kombucha at home with SHED's culinary educator Joel Whitaker, starting with growing a healthy SCOBY and picking the perfect tea blend. We'll also be discussing common mistakes and how to avoid them, ending with a fizzy glass of our own creation, straight from SHED's fermentation bar. Class attendees will receive their very own SCOBY and a kombucha kit to kick-start their own home brewing, as well as 10% off in our shop for the day, so you can pick up a crock of your own to brew in style. You can visit their website to find out all the information. https://healdsburgshed.com/events/kombucha-2/
Antiques and Art Fair
We highly encourage you to book your stay with us at our Healdsburg Inn the weekend of August 24 through the 26th. If you love antiques then you'll love the Antiques and Arts Fair that will be held on the Healdsburg Plaza on Sunday, August 26, from 9:00 am to 4:00 pm. Antiques vendors and artists will be offering a variety of treasures covering the entire plaza. The Fair is managed by the Healdsburg Museum and it is always a pleasure to enjoy good company while strolling around the beautiful plaza. You can learn more by visiting this website, http://www.healdsburgmuseum.org
Petty Theft
Are you a lover of Tom Petty? If you are and need of an excuse to come stay at the Camellia Healdsburg Inn on a Tuesday, then you are in Luck. Petty Theft tribute band will be treating us all to everything Tom Petty at our Tuesday in the Plaza Concert Series August 28, 2018 from 6:00 PM – 8:00 PM. The Concert Food Vendors will open up at 5:00pm and close at 8:00pm. You'll be able to enjoy treats from The Wurst, Chalk Hill Cookery, Lola's Market, Amy's Wicked Slush, the Healdsburger and Mountain Mike's Pizza. It's a great day to enjoy some great music and food while hanging out in our historic plaza.
So many reasons to stay at our Healdsburg Inn
If you need that last-minute family trip, that week long getaway or for any other reason, then staying with us at the Camellia Healdsburg Inn is a great option. Whatever the reason behind your trip to Healdsburg, we know for  certain, you'll be glad that you chose to come. The events at your fingertips are extraordinary! The wineries, breweries and restaurants are also extraordinary! The privacy is also extraordinary as well. Whatever trip you are planning, our Healdsburg Inn can give it to you. Please, pick up the phone or email us at any time so we can get you out here. We book up fast, and don't want you to miss out on all the things we offer. Contact us at any time, our staff has all the answers you need!