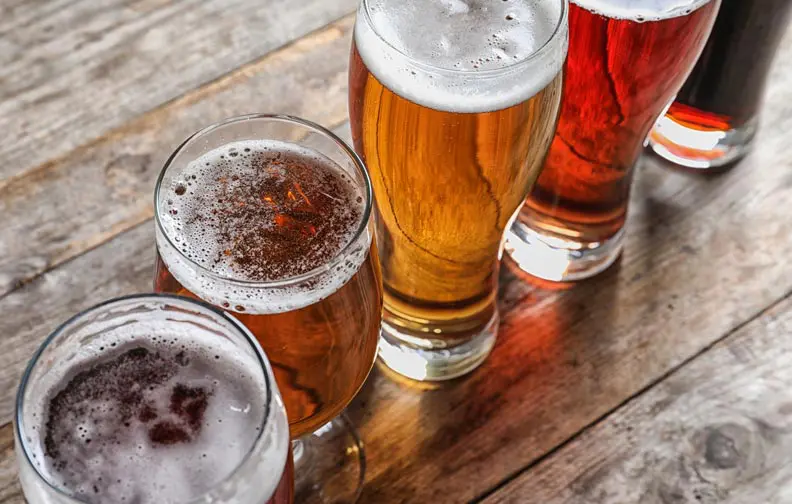 It may be hard to believe but, once upon a time, the cash crop in Sonoma County was hops, not grapes. While this is definitely wine country now, Sonoma County breweries are thriving and producing some of the best craft beers in the world.
In fact, Sonoma County is considered one of the world's beer capitals. Neighboring Santa Rosa still holds the title of the Microbrew Capital of the United States – and has for years. Why, some even point to our area as the progenitor of the current craft beer movement.
New Albion Brewing Company, considered by many to be the first, modern craft brewery, opened its doors in Sonoma, CA in 1976. The scene has exploded since then, of course, both across the nation and right here in Sonoma County. There are currently more than two dozen breweries in county, with more opening all the time.
While Bear Republic closed the doors of its local brewpub in 2019, there are still many excellent, Sonoma County breweries and brew pubs near our Healdsburg inn. The short list below details some of the best and most popular breweries near Healdsburg.
Sonoma County Breweries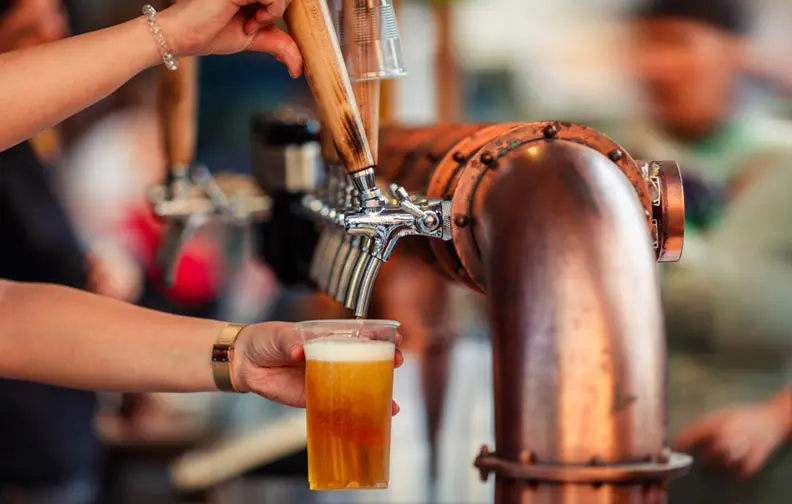 Russian River Brewing Company – 725 4th St, Santa Rosa, CA 95404
Easily one of the most famous and popular brewers in the area. Their beer, Pliny the Younger, is consistently rated as one of the top 6 beers in the world.
Fogbelt Brewing Company – 1305 Cleveland Ave, Santa Rosa, CA 95401
Fogbelt Brewing serves their selection of beers in a casual, gastro-pub atmosphere. The business prides itself in using locally-sourced ingredients whenever possible.  Why, their hops are grown right here in Healdsburg.
HenHouse Brewing Company – 322 Bellevue Ave, Santa Rosa, CA 95407
HenHouse Brewing is one of those fun places you look forward to going to whenever you're not there. The staff is friendly and knowledgeable, and the beers are fantastic and often very creative.
Cooperage Brewing Company – 981 Airway Ct g, Santa Rosa, CA 95403
Cooperage offers a rotating selection of small-batch, hoppy and Belgian-style ales, with barrel-aged sours as their specialty. Deliciously different, every time.
Stumptown Brewery – 15045 River Rd, Guerneville, CA 95446
This laid-back, wood-paneled brewpub offers seasonal in-house beers along with a collection of local taps and a full pub menu. Enjoy a beer and a bite on their deck overlooking the Russian River.
St Florian's Brewery – 7704 Bell Rd, Windsor, CA 95492
The Windsor Fire Captain and full-time firefighter started this brewery named after the patron saint of firefighters that donates at least five percent of its profits to community-based organizations. Their excellent beers are understandably popular with first responders.
Healdsburg Beer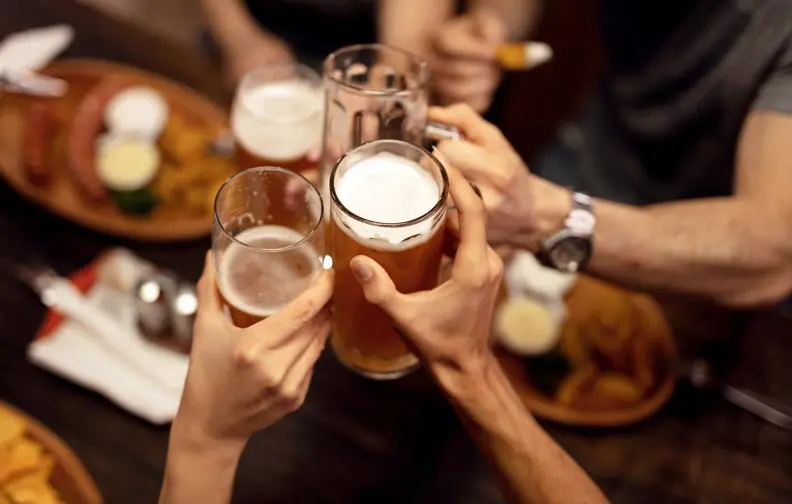 You may have noticed by now that, though all of the above are 20 minutes of less from our Sonoma County bed and breakfast, none are in Healdsburg. While we don't have a craft brewery in town, we wouldn't want you to think there is no beer in Healdsburg. Quite to the contrary!
There are a number of restaurants and lounges in town, most of which have a good selection of beers on tap or bottle. For a better than average and local selection of good craft beers, however, we recommend:
Healdsburg Bar and Grill – 245 Healdsburg Ave, Healdsburg, CA
HBG has a HUGE beer list, both on tap and in bottle, along with wine, spirits, and a full menu from the grill. Stop in and see how long it takes you to choose a beer.
The Wurst – 22 Matheson St, Healdsburg, CA
The Wurst also offers another good (if not quite as large) selection of taps and bottles – along with some seriously delicious sausages, burgers, and more.