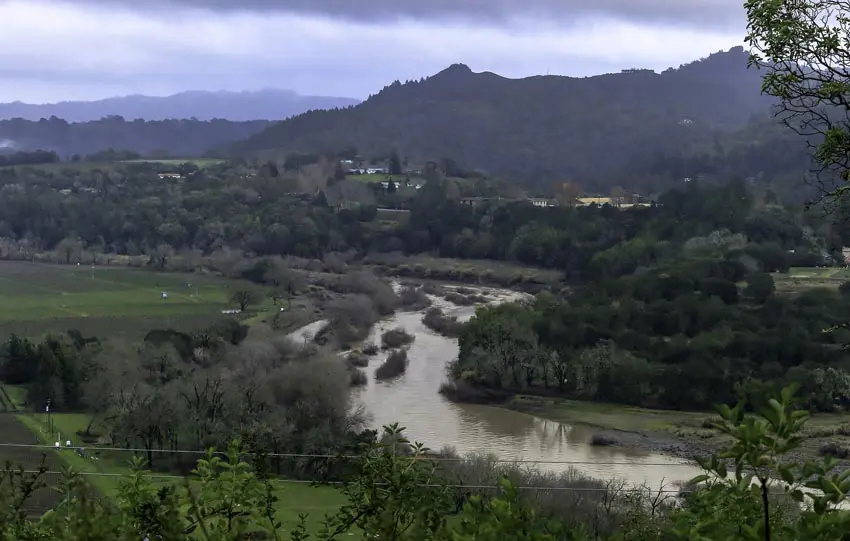 Sometimes you just want to get out into the great outdoors. Not too far out but somewhere to clear your head and draw in those big, rejuvenating breaths of fresh country air. Healdsburg Ridge Open Space Preserve is a 155 acre park less than ten minutes from downtown Healdsburg and our Healdsburg inn.
Nothing clears the head and sets your mood like a nice traipse in the countryside. Healdsburg Ridge Open Space Preserve is just one of many places in or near Healdsburg that offers just that.
The Preserve, located just north of downtown near Simi Winery, contains a network of more than 3 miles of hiking trails. Don't expect a big workout, however. The trails run from easy to moderate, making them perfect for a relaxing stroll or an invigorating run or bike ride.
The network of trails passes through grasslands, oak woodlands, wetlands, and chaparral. These diverse habitats support a wide array of plants and wildlife. Deer, rabbits, bobcats, river otters, over 40 species of birds, and more call the Preserve home.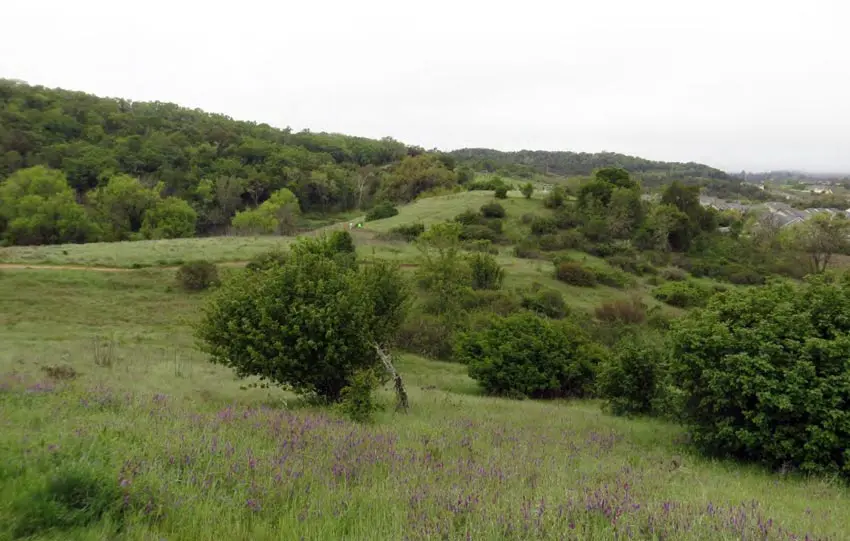 Visitors to the Preserve are also rewarded with expansive views of Fitch Mountain, the Mayacama Mountains, and the Russian River. Be sure to bring your camera as you never know what eye-popping beauty you'll be presented with.
Exploring Healdsburg Ridge Open Space Preserve
The Preserve address is Arabian Way, Healdsburg, CA 95448.
Don't get too confused when you end up in a subdivision hunting down the Preserve. If the street is called "Arabian Way" you're doing just fine. Head to the end of the street, park at the trailhead, and head on up. Soon you'll be surrounded by the beautiful oak woodlands that flourished here before the time of vineyards and subdivisions.
Trails in the Preserve are loop trails or connect with another in the network to circle back around. Most also lead past a scenic overlook to stop and take in. Mayacama Overlook, Russian River Overlook, and Serpentine Overlook are some of the standouts.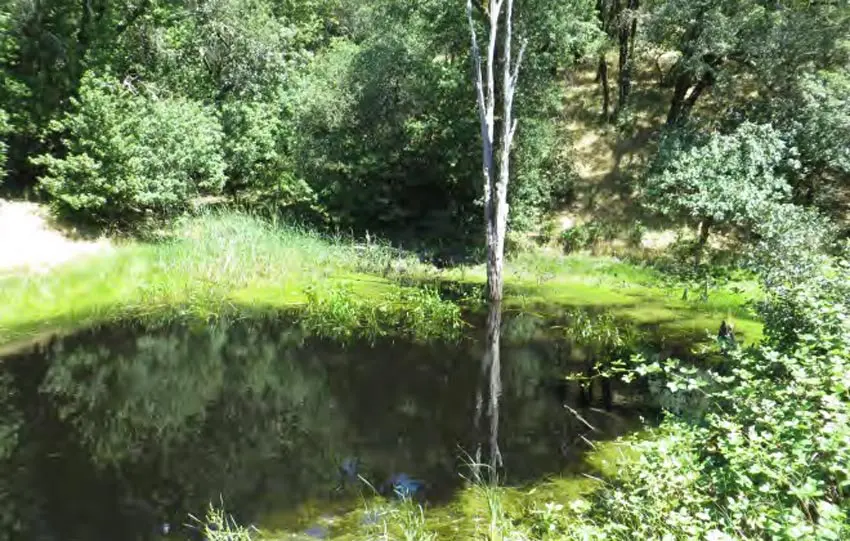 Be sure to look over a Preserve trail map before you set off.
If hitting the trail on two wheels is more your style, Spoke Folk Cyclery and Wine Country Bikes can help get you geared up, so to speak.
Whatever your chosen method of travel, just be sure to take along some water so you don't get dehydrated. It's warm and dry here most of the year, even winter. You'll also want to prepare and watch out or some of the Preserve's less friendly natural residents, ticks and the occasional rattler.
Let us know what kinds of things you'd like to do during your Sonoma County Wine vacation and we'll help get you pointed in the right direction. There's no end to the fun and sun in Healdsburg!