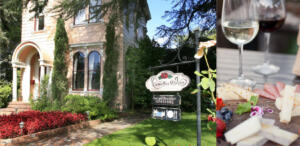 Thanks for entering to WIN Our 1-Night Giveaway!
As a thank you, we are giving you some of our favorite recipes. Please use the link below to download them. We added you to our newsletter list*, so look for more recipes, tips about travel to Healdsburg and Sonoma County, plus special offers at the Camellia Inn.
If you have any questions, please give us a call at (707) 491-9329
Good luck and enjoy our recipes!
Click Here to Download Free Recipes from the Camellia Inn PDF
*Don't worry, you can always unsubscribe.