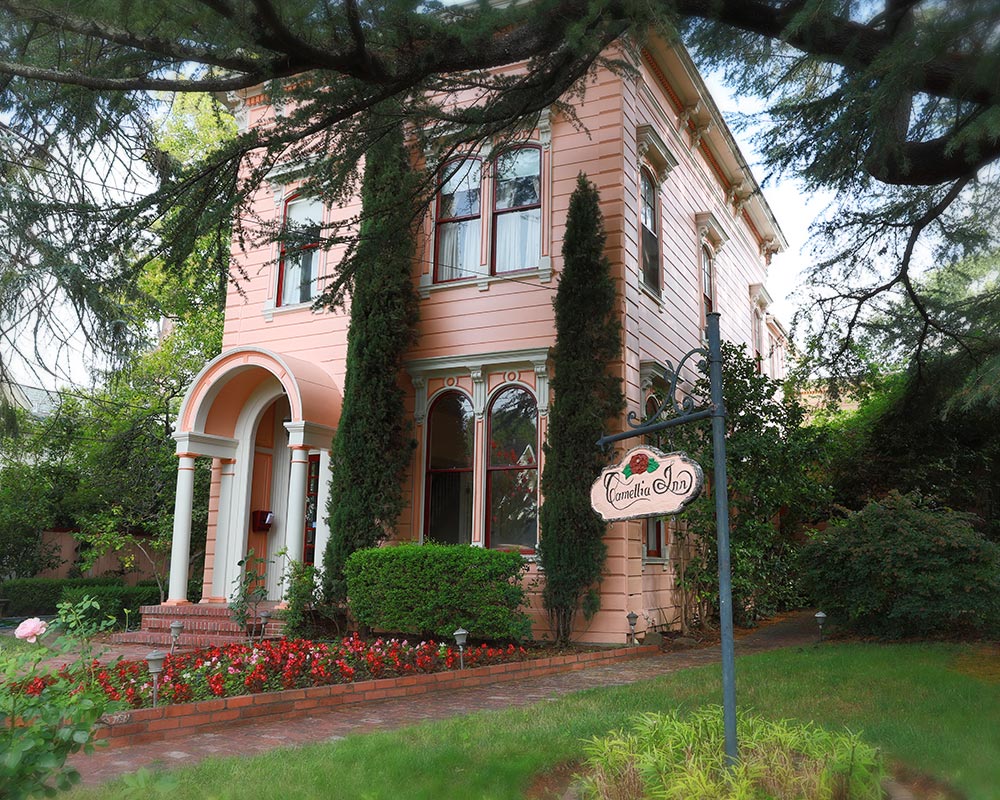 2020 has been quite the year and it isn't over quite yet. Who couldn't use some down time during the holidays? Get some much needed R&R with a Sonoma Wine Country getaway and save with Camellia Inn's Welcome Winter lodging special!
There's nothing like a Wine Country vacation to soothe the worry lines from your brow and put that spring back in your step. It may not be the first destination that springs to your mind during the holidays – but why not?
Sure, December through March is considered Wine Country "off-season" but that can actually make it one of the best times to visit!
While winter may see more cooler, rainy days than the rest of the year, the other side of the coin is smaller crowds. Fewer tourists means greater access to exclusive attractions, lower prices and, for this year, easier social distancing.
We certainly think of the "off-season" that way: an opportunity to experience a different, quieter side of  Sonoma County. It is with this in mind that we created our Welcome Winter wine country lodging special.
Welcome Winter Lodging Special
Save 15% off your stay at Camellia Inn between December 1st, 2020 and February 28th, 2021 – and that's not all!
You'll also receive a few other seasonal surprises. A bottle of our own, Camellia Inn Cabernet Sauvignon, for example, will be waiting in your room for you when you arrive! You'll also receive a locally curated, seasonal gift.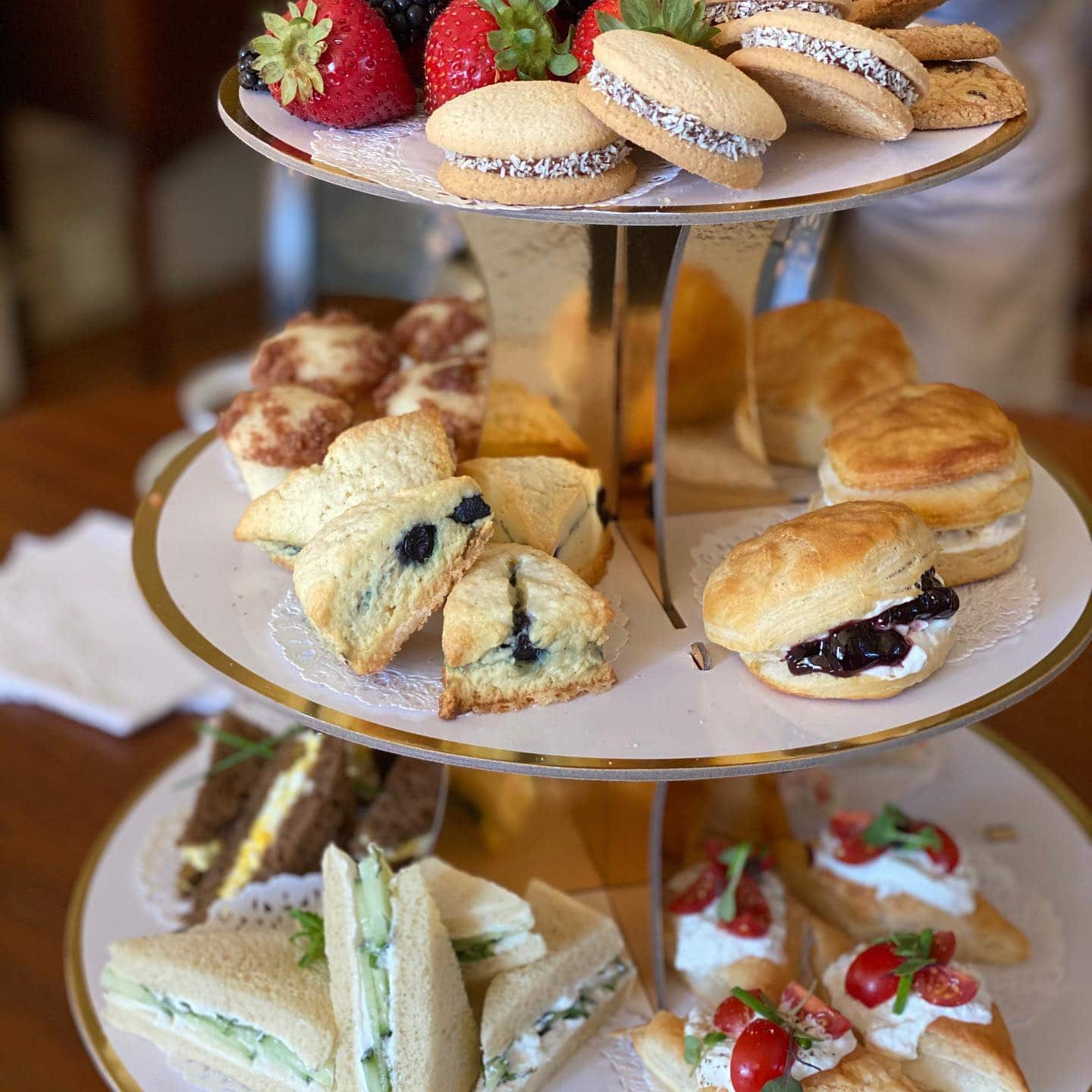 Learn more about this lodging special and others on our specials and packages page.
Winter Welcome isn't the only special offer or event we're offering during the holiday season …
Holiday Tea & Treats from Dry Creek Catering
Get in the holiday spirit with a special, to-go afternoon tea experience from Dry Creek Catering!
This popular annual offering includes all the fixings for an afternoon tea party set up to-go. Fixings include: a selection of gourmet teas, freshly baked scones with clotted cream and lemon curd, savory sandwiches, and an assortment of artisan chocolates. All yours to be enjoyed when and where you wish.
Enjoy this wonderful add-on to your overnight stay any Friday in December except for Christmas. Read more details about this add-on here.
If you're one who thinks creating treats like those in the afternoon tea is almost as fun as devouring them, hold on to your hat. We're also hosting a special winter cooking series!
The Camellia Inn Winter Cooking Series with Chef Hila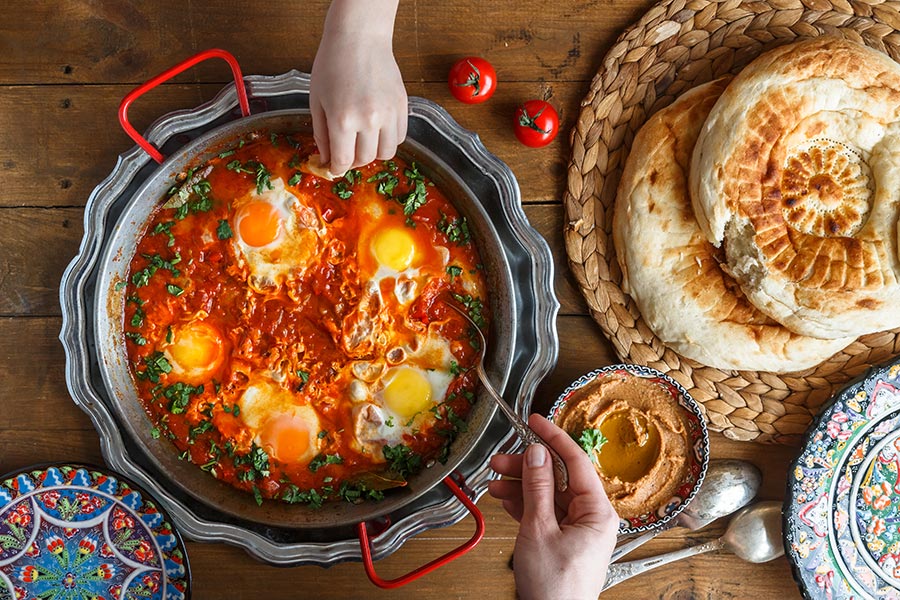 Hila Fichtelberg, chef and owner of Dry Creek Catering returns to Camellia Inn for a class on winter delights.
The class is offered at 4pm on three different Thursdays: December 10th, 2020, and January 14th and February 11th, 2021.
December's class focuses on afternoon tea with holiday treats. January will feature vegetarian favorite and Dry Creek specialty, Israeli Shakshuka. February's topic, appropriately enough, is chocolate. Yummy fun!
Learn more about this class and other offerings on our Inn Events page.
Happy Holidays!